Ambassador Yousef Al Otaiba
Ambassador Yousef Al Otaiba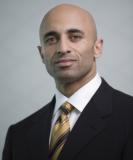 His Excellency Yousef Al Otaiba
Ambassador of the United Arab Emirates to the United States of America
United States
His Excellency Yousef Al Otaiba is the current Ambassador of the United Arab Emirates to the United States of America. Prior to his appointment, he served as the Director of International Affairs for the Court of the Crown Prince of Abu Dhabi and the UAE's principal security, anti-terrorism and defense liaisons to other governments.
At the UAE Embassy in Washington, DC, Ambassador Al Otaiba has deepened UAE-US relations through cultural, economic, military and civilian nuclear energy cooperation. As a leader for positive change in Middle East policy, he made TIME's 2020 list of the 100 most influential people across the globe for his role in halting Israel's West Bank annexation plan and negotiating the Abraham Accords. Previously, he served on the Board of the EastWest Institute and was promoted to UAE Minister of State in 2017. He has earned several distinguished awards including Ambassador of the Year (2010) and the Joseph E. Robert, Jr. Prize in Philanthropy (2015).
Throughout his tenure, Ambassador Al Otaiba has helped the UAE establish meaningful partnerships with academic institutions including MIT, the University of Pennsylvania and NYU Abu Dhabi, home to one of the most diverse campuses worldwide. In addition to serving the AUC Board of Trustees, he also joined the Leadership Council for Harvard Kennedy School's Center for Public Leadership, where he helped develop the Emirates Leadership Initiative Fellowship. These efforts are part of the UAE's broader mission to expand the youth's role in society and to inspire innovative thinking, open-mindedness and international cooperation among the next generation of global leaders.  
The ambassador has also collaborated with some of the world's best and brightest organizations to bridge social, cultural and religious divisions. As a dedicated humanitarian, he serves the Board of Directors for the Special Olympics and was a key facilitator of the 2019 World Games in Abu Dhabi. Engaging the global community, he is a voluntary host for Podbridge and partnered with Meridian International Center to bring an exhibition of contemporary Emirati Art to America. In addition, he oversees the UAE's charitable endeavors throughout the US and has supported numerous interfaith opportunities in the name of religious tolerance, acceptance and mutual respect.
Al Otaiba was raised in Cairo, Egypt, and graduated from Cairo American College. He then studied international relations at Georgetown University and attended the Industrial College of the US Armed Forces at the National Defense University as an International Fellow.