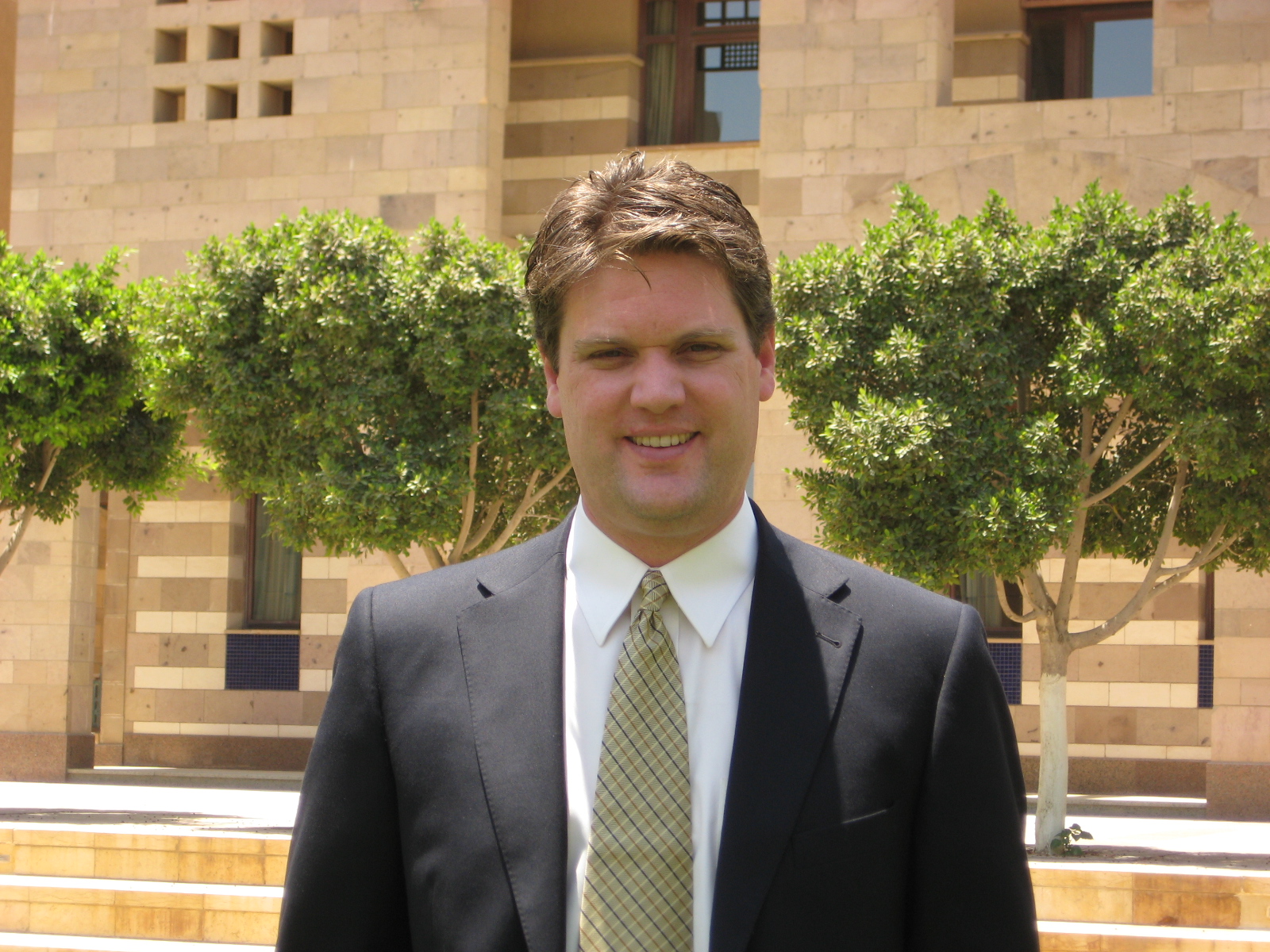 Ted
Purinton
Position
Associate Professor of International and Comparative Education and Dean of the Graduate School of Education
Department
Graduate School of Education
Profile
Brief Biography
Ted Purinton is the dean of the Graduate School of Education and associate professor of international and comparative education at The American University in Cairo (AUC). As dean, he leads an influential faculty in the areas of higher education policy, educational administration and comparative and international education. The faculty of his school is actively involved in reform and research for schools, universities, governments, NGOs, multi-lateral organizations and other educationally related institutions. Previously, Purinton served AUC as the associate provost, responsible for the University's academic administration, institutional partnerships, academic policies, strategic initiatives, online and MOOC offerings, accreditations, study abroad programs, and international student and faculty mobility. At AUC, Purinton has also served as associate dean to the Graduate School of Education, responsible for academic administration, faculty, fundraising, research and outreach. He currently holds a tenured faculty position as associate professor of international and comparative education. His doctoral degree, in educational policy and administration, comes from the University of Southern California. 
Professional Experience
Before coming to AUC, Purinton was chair of the Department of Educational Leadership at National Louis University in Chicago, as well as assistant professor in that department. As chair, Purinton initiated partnerships with charter school networks, local school coalitions, teacher union reform networks and other groups to increase the university's influence on school leadership preparation. He also worked closely with local and state governments on school finance reform, as well as on teacher and school leader preparation reform.
Prior to entering academia, Purinton worked as a researcher with a U.S. federally-funded education agency, a school district administrator in Los Angeles and an English teacher in Los Angeles. From program evaluation for large-scale governmental reforms to school district policy technical assistance, Purinton has consulted for a wide range of educational organizations and governments on issues ranging from leadership to assessment, literacy to teacher professional development, teacher union reform to university budget allocation. He has served on multiple boards for various schools and other educational institutions.
Research
Purinton's research focuses on the political, social and economic dynamics of educator and academic professionalism, educational research, school and university governance, and school and higher education policy. His books include Six Degrees of School Improvement: Empowering a New Profession of Teaching (IAP, 2011) and Making Sense of Social Networks in Schools, which is co-authored with Terry Deal and Daria Cook Waetjen (Corwin Press, 2008, American Association of School Administrators book selection). He has two books under contract now: one with Carlos Azcoitia on community school leadership, and another with Jennifer Skaggs on leadership of American international universities. He has written many articles on educational research, higher education policy, school governance and school funding. Purinton has won awards for his teaching, research, and community organizing; his dissertation won the Rossier School 2005 Dissertation of the Year award.