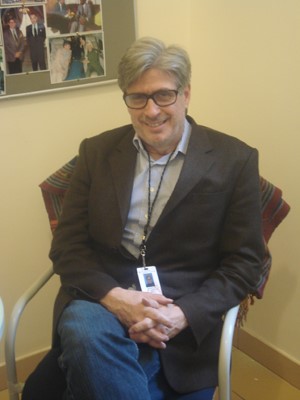 Scott
Macleod
Position
Professor of Practice
Department
Department of Journalism and Mass Communication
Profile
Brief Biography
Scott MacLeod is Professor of Practice in the School of Global Affairs and Public Policy (GAPP) at the American University in Cairo. He currently teaches in the Department of Journalism and Mass Communication and serves as managing editor of the Cairo Review of Global Affairs, a GAPP publication.
Prior to joining the American University in 2010, MacLeod worked as a correspondent and bureau chief for 35 years for TIME magazine and United Press International. He was TIME's Middle East correspondent from 1995 to 2010 and bureau chief in Johannesburg, South Africa in 1989-95, and writer in TIME's World Section in 1988. In 1985-87 he was a reporter in TIME's Cairo Bureau.
MacLeod contributed to numerous TIME cover stories, including reports on the September 11, 2001 attacks, the U.S.-led intervention in Iraq, the transition from apartheid to democracy in South Africa, Iran's revolutionary transformation and the 1991 Gulf War.  Others were on Saudi Arabia, Morocco, Palestinian leader Yasser Arafat, famine in Africa, the global scourge of land mines and the death of Princess Diana. He reported the 1994 TIME Man of the Year cover story that featured Nelson Mandela and FW de Klerk.
MacLeod has published many exclusive interviews with Arab and African personalities, including former South African presidents Nelson Mandela, FW de Klerk and Jacob Zuma, Emir of Qatar Sheikh Hamad bin Khalifa al Thani, Palestinian leader Yasser Arafat, Moroccan King Mohammed VI, Jordan's Kings Hussein and Abdullah II, Libyan leader Muammar Gadafy, Egyptian President Hosni Mubarak, Saudi King Abdullah bin Abdel Aziz al Saud, and Al Qaeda leader Osama bin Laden.  
MacLeod spent 10 years with United Press International, as a correspondent in the Pittsburgh bureau from 1975-76, the Pennsylvania state capital bureau in Harrisburg from 1977-81 (bureau chief 1979-81), the London bureau in 1982 and the Beirut bureau in 1983-84.  Among the stories he covered for UPI were the Three Mile Island nuclear power plant accident near Harrisburg in 1979 and the bombings of the U.S. embassy and Marine barracks in Beirut in 1983.
MacLeod has been a contributor to numerous other publications including the New York Review of Books, Los Angeles Times, and Huffington Post, and with Thomas Sancton is the author of the international best-seller, Death of a Princess: The Investigation.
Born March 16, 1954 in Rochester, Pennsylvania, MacLeod was raised in the Pittsburgh area. MacLeod earned a BA in political science in 1976 at the University of Pittsburgh, where he was editor in chief of the student newspaper, Pitt News.