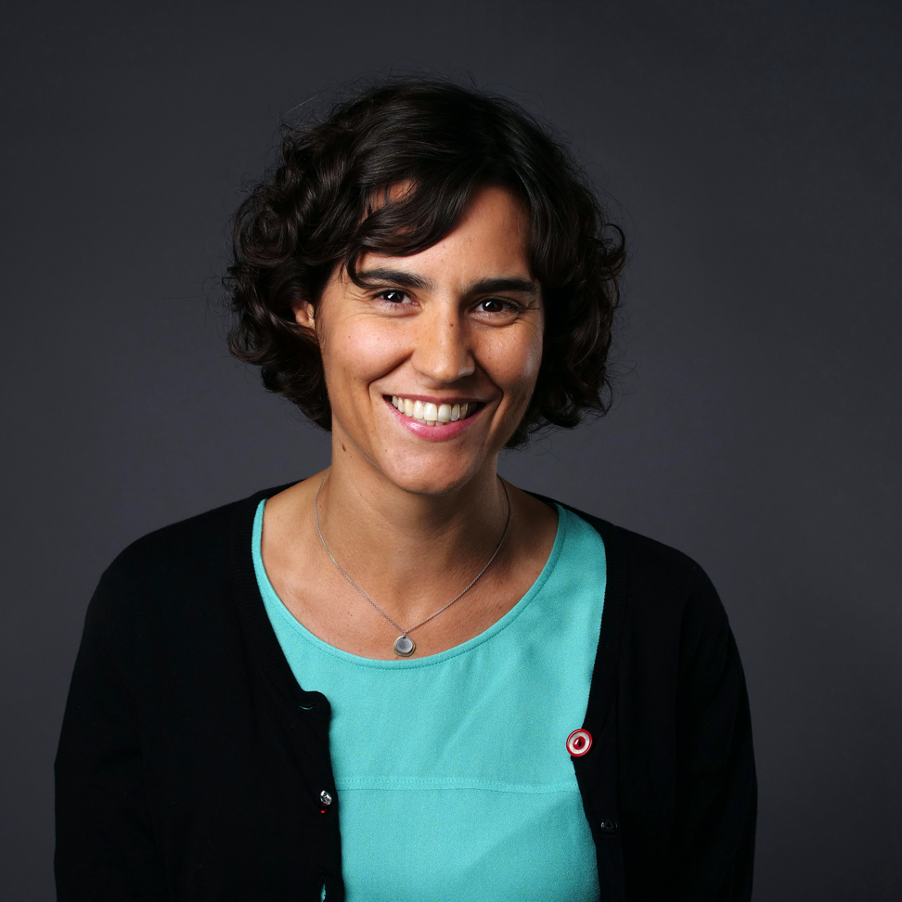 Patrícia
A. Correia
Position
Assistant Professor of Behavioral Neuroscience
Department
Department of Psychology
Profile
Brief Biography
Patrícia A. Correia is a neuroscientist interested in the role of neuromodulators in brain circuits and behavior. She received her PhD in Neuroscience from NOVA University Lisbon, in 2015. She was awarded a fellowship for the International Neuroscience Doctoral Programme and did her research on the role of serotonin in behavior at the Champalimaud Centre for the Unknown, in Portugal. Correia performed part of her research at the University of California San Francisco, in the US and held a postdoctoral position at the Humanitas Research Center, in Italy. She combines optogenetics, electrophysiology, neuroimmunology, and behavior methods in her research studies. Correia is also passionate about science communication and art-science projects. She has created various outreach and education events and published in 2020 the neuroscience children's book "O Livro do Cérebro". She is currently collaborating with Champalimaud Foundation to establish an interdisciplinary art and science program.
Publications
Correia PA,

Lottem E, Banerjee D, Machado AS, Carey MR, Mainen ZF.

(2017) 

Transient inhibition and long-term facilitation of locomotion by phasic optogenetic activation of serotonin neurons

. eLife.
https://elifesciences.org/articles/20975
Correia PA

, Matias S, Mainen ZF. 

(2017) 

Stereotaxic Adeno-associated Virus Injection and Cannula Implantation in the Dorsal Raphe Nucleus of Mice

. Bio-protocol.
https://bio-protocol.org/e2549
Lopes G, Bonacchi N, Frazão J, Neto JP, Atallah BV, Soares S, Moreira L, Matias S, Itskov PM, Correia PA, Medina RE, Calcaterra L, Dreosti E, Paton JJ, Kampff AR. (2015) Bonsai: An event-based framework for processing and controlling data streams. Frontiers in Neuroinformatics.
https://doi.org/10.3389/fninf.2015.00007
Dugué GP, Lörincz ML, Lottem E, Audero E, Matias S, Correia PA, Léna C, Mainen ZF. (2014) Optogenetic recruitment of dorsal raphe serotonergic neurons acutely decreases mechanosensory responsivity in behaving mice.

PLoS One.
https://doi.org/10.1371/journal.pone.0105941
Borroto-Escuela DO, Correia PA, Romero-Fernandez W, Narvaez M, Fuxe K, Ciruela F, Garriga P. (2011) Muscarinic receptor family interacting proteins: Role in receptor function.

Journal of Neuroscience Methods.
https://doi.org/10.1016/j.jneumeth.2010.11.025
Borroto-Escuela DO, Romero-Fernandez W, García-Negredo G, Correia PA, Garriga P, Fuxe K, Ciruela F. (2011)

Dissecting the conserved NPxxY motif of the M3 muscarinic acetylcholine receptor: critical role of Asp-7.49 for receptor signaling and multiprotein complex formation.

Cellular Physiology and Biochemistry.
https://doi.org/10.1159/000335788
Borroto-Escuela DO,

Correia PA

, Perez-Alea M, Narvaez M, Garriga P, Fuxe K, Ciruela F. (2010) Impaired M3 muscarinic acetylcholine receptor signal transduction through blockade of binding of multiple proteins to its third intracellular loop.

Cellular Physiology and Biochemistry.

https://doi.org/10.1159/000303044
Books
Wallenstein M, Correia PA, Fonseca AR, Viana SM. (2015) Transversalidade II, Raízes da Curiosidade – Tempo de Ciência e Arte. Centro Cultural de Belém, Champalimaud Foundation.
Correia P, Fonseca AR. (2020) O livro do cérebro: descobre o que vai dentro da tua cabeça. Booksmile.
Research Interest
role of neuromodulators in behavior

neural circuits of fundamental behaviors

neuromodulatory control in health and disease

neuroscience and education
Education
PhD in Neuroscience, Champalimaud Centre for the Unknown &

NOVA University Lisbon

, 2015

BSc in Biochemistry,

Faculty of Sciences of the University of Lisbon, 2007