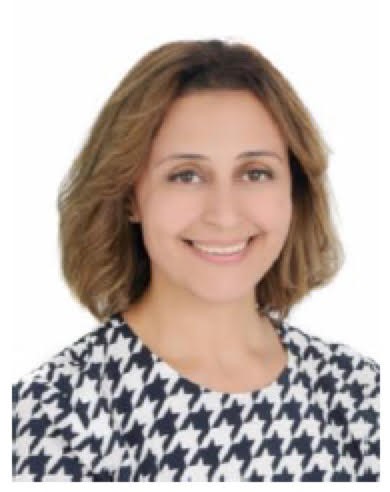 Nashwa
Saleh
Position
Assistant Professor
Department
Department of Management
Profile
Brief Biography
Nashwa Saleh has more than 20 years experience across global EM with a special focus on EMEA. She has held various senior equity, debt and capital markets roles with a number of international organizations and regulatory bodies. Her track record spanned mandates with EBRD, AfDB, Central Bank of Egypt, S&P Global and KPMG Corporate Finance. She has covered financial markets & institutions across a number of Global EM and frontier markets including Brazil, Egypt, Turkey, Ukraine, Kazakhstan, Nigeria and Greece, Morocco, Jordan, Tunisia and a number of Sub-Saharan African markets including: Ivory Coast, Togo, Uganda, Kenya, Botswana and South Africa.
Within her role as Assistant Sub-Governor with the Central Bank of Egypt she covered Macroprudential Stress Testing and she has also acted as a macroprudential expert and consultant for assignments with the National Bank of Kazakhstan and the Nigerian Central Bank in later years.
Saleh was recipient of the Cass Business School bursary award and received her PhD degree from Cassin 2012, with her dissertation on Early Warning Signals for Financial Crises. She published a book in 2010 entitled An Anatomy of the Financial Crisis, Blowing Tumbleweed, available on Amazon. She has spoken at several academic conferences at Harvard, London Business School, Bank of England, Cass Business School, Trinity College Dublin and University of Birmingham.
She is a Chevening Scholar,receiving her MSc in Finance from London Business School and obtained her BA in Business Administration from the American University in Cairo(AUC). She is a CFA charter holder, one of the early founders of the CFA chapter in Egypt in 1998, member of the UK CFA Society. She speaks French, English and Arabic.
Research Interest
Early Warning Signals for Financial Crises, Bankruptcy & Default Studies, Credit Ratings, Macroprudential Regulation and Central Banking.