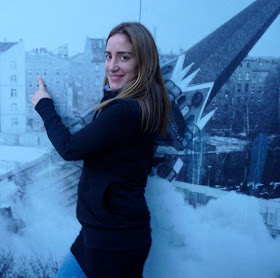 Munira
Khayyat
Position
Assistant Professor
Department
Department of Sociology, Egyptology and Anthropology
Profile
Brief Biography
Munira Khayyat's work revolves around life in war. Having grown up during the Lebanese civil war, she begins with the experience of this war as a space of life. This experience shaped her scholarly interests in war and violence as generative of and continuous with life-worlds and sparked her explorations of war as a space where life continues to create and to unfold. Beginning with life and the multiple worlds that bloom in conditions considered out of the ordinary, Khayyat is interested in the ways in which human and other beings make life-worlds together, "survive," in these conditions. Khayyat thinks of anthropology as both a rigorous discipline and a creative method and medium, and seeks in her work to experiment with artistic and literary anthropological genres that extend the reach of anthropology beyond strictly scholarly circles.
Khayyat conducted fieldwork in South Lebanon in the wake of the devastating 2006 war, where she explored the intertwining of war, violence and the everyday. She is currently working on her manuscript, entitled "A Landscape of War," that is based on this fieldwork and her dissertation.
Khayyat received her PhD in anthropology from Columbia University in 2013. She holds an MPhil (1998) in social anthropology from Cambridge University and a BA (cum laude) in history (1997) from the American University of Beirut.
Khayyat has been teaching anthropology at AUC since 2013. Before that she held visiting positions at the American University of Beirut from 2011 to 2013.
At AUC, Khayyat teaches across a range of subjects. At the undergraduate level, she teaches introduction to cultural anthropology, history of social theory, contemporary anthropological theory, gender, power and social change and her immensely popular seminar the anthropology of violence. At the graduate level, she teaches classical social thought and contemporary social thought as well as her seminar on Violence. Khayyat looks forward to offering courses on landscape, place and space, affect, the anthropocene and anthro-poetry.