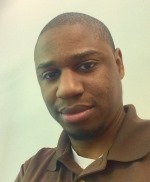 Maurice
Hines
Department
Libraries and Learning Technologies
Profile
Brief Biography
Maurice Hines is an educator and community servant. Originally from Los Angeles, California, Hines grew up in Durham, North Carolina in the United States. He currently serves as a reference and instruction librarian at The American University in Cairo, where he also is a library liaison to various academic departments.
Towards Islamic Literacy: A Guide to Approaching Islamic Studies for All

He holds a bachelor's degree in communication studies from the University of North Carolina at Chapel Hill, where he graduated in 2005. In 2011, he earned a master's degree in teaching Aarabic to non-native speakers from the Khartoum International Institute for Arabic Language in Sudan. Following his time at the institute, he taught Arabic at a number of institutions of higher learning, such as Elon University and Zaytuna College, and served as the Arabic project director at Bennett College, where he designed a curriculum for a potential Arabic minor. He later pursued a second master's degree in library and information science at North Carolina Central University where, in 2016, he graduated summa cum laude. 
Research Interest
Research/Teaching Interests
His interests range from archival work and African-American history to Arabic teaching pedagogy, information literacy instruction and educational philosophy in the Islamic context and in the ancient world in addition to African and African American history. He also initiated an oral history project on the North Carolina Muslim community in 2016, and has written and presented on the developing concept of Islamic information literacy.