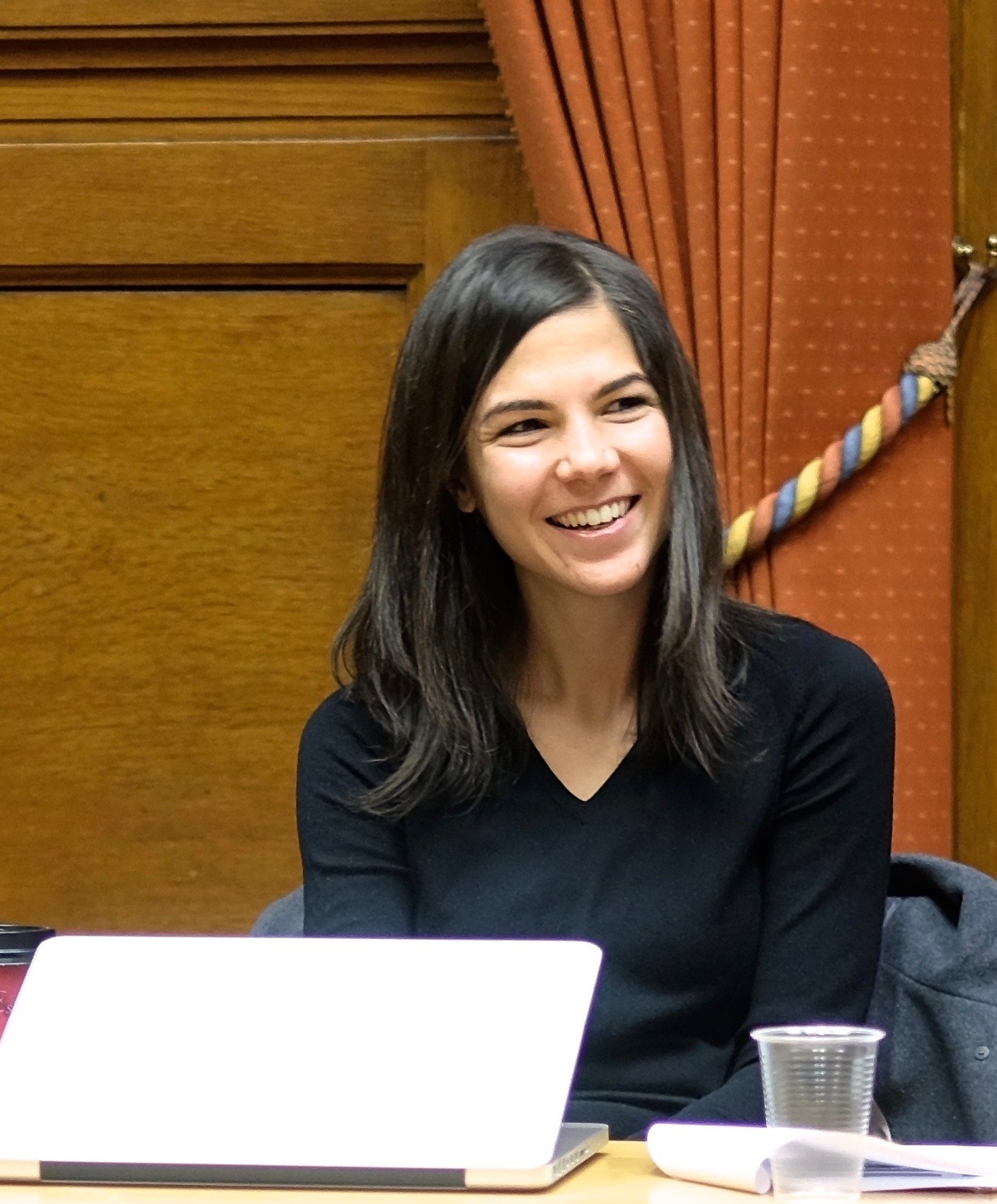 Mai
Taha
Position
Assistant Professor
Department
Department of Law
Profile
Brief Biography
Mai Taha is an Assistant Professor at the Department of Law, AUC. Before joining AUC, she was a Postdoctoral Fellow at the Institute for Global Law and Policy (IGLP), Harvard Law School (2015-2016). Previously, she was a visiting assistant professor and catalyst fellow at Osgoode Hall Law School, York University (2014-2015). She completed her doctoral degree at the University of Toronto, Faculty of Law (2015). 
Using a socio-legal and historical lens, she studies the law's distributive outcomes that affect property relations, labor rights, gender relations and social reproduction in the Global South. Her work is influenced by various intellectual currents from the critical tradition, namely, law and society approach, law and Marxism, radical feminism, post-colonial thought, Critical Legal Studies (CLS) and Critical Race Theory (CRT). Borrowing from history, sociology, literature and film, her research relies on fluid hybridity between the disciplines. As such, she approaches law and rights through their 'social life' beyond the courts and legal institutions. 
She received her LLM from the University of Toronto, Faculty of Law, and her MA in International Human Rights Law and BA from the American University in Cairo. She worked briefly in international criminal law at the International Criminal Court (ICC) in The Hague, and as a legal adviser for refugees at Africa and Middle East Refugee Assistance (AMERA) in Cairo.
Peer-Reviewed Publications
2019

 

'Law, Labour, Class Struggle and Nervous Breakdowns' in Anne Orford, Kathryn Greenman, Anna Saunders and Ntina Tzouvala (eds.),

Revolutions in International Law: The Legacies of 1917

(Cambridge University Press, forthcoming 2019)

2019

 

'From Cairo to Jerusalem: Law, Labour, Time and Catastrophe'

Law and Critique

, Issue No. 9

2019

 

'Social Reproduction and Empire in an Egyptian Century'

Radical Philosophy

(co-written with Sara Salem)

2019 

'Drinking Water by the Sea: Real and Unreal Property in the Mixed Courts of Egypt' in Daniel S. Margolies, Umut Özsu, Maïa Pal and Ntina Tzouvala,

Standards and Sovereigns: Legal Histories of Extraterritoriality

(Routledge, 2019)

2017

 

'Reimagining Bandung for Women at Work in Egypt: law and the woman between the factory and the 'social factory''' in Luis Eslava, Michael Fakhri and Vasuki Nesiah (eds.),

Bandung, Global History, and International Law: Critical Pasts and Pending Futures

(Cambridge University Press, 2017)

2016

 

'Reading Class in International Law: The Labour Question in Interwar Egypt'

Social and Legal Studies: An International Journal

, Vol. 25, No. 5

2014

 

'The Egyptian Revolution in and Out of the Juridical Space: An Inquiry into Labour Law and the Workers' Movement in Egypt'

International Journal of Law in Context

, Vol. 10, No. 2

2011

 

'The Mystic Wand of Participation: An Appraisal of Mark Mazower's "No Enchanted Palace: The End of Empire and the Ideological Origins of the United Nations"'

German Law Journal

, Vol. 12, No. 7
Other Publications
2016

 

'Histories of International Labour Governmentality,'

Social and Legal Studies Blog

, November
Teaching Areas
Human Rights in the Middle East 

Law and Patriarchy

Public International Law 

Human Rights in Africa