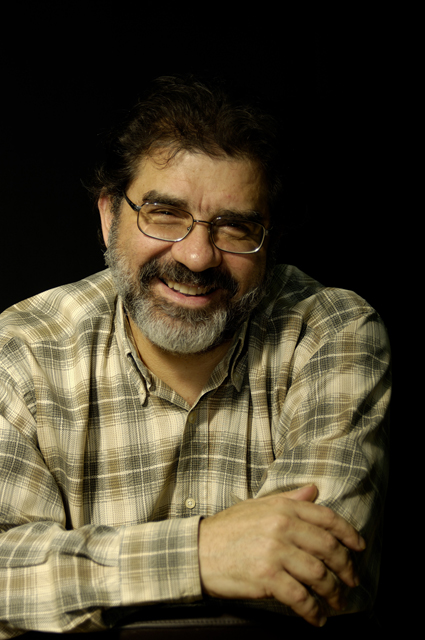 Mahmoud
El Lozy
Department
Department of the Arts
Profile
Brief Biography
Mahmoud El Lozy is an actor, stage director, playwright, and professor of drama at The American University in Cairo (AUC). 
After obtaining a BA and an MA in English and Comparative Literature from AUC, he moved to the United States where he obtained his PhD in Dramatic Art at the University of California, Santa Barbara. He has written on contemporary Egyptian theater and playwrights with a special focus on the issue of censorship. 
El Lozy has directed and acted for the stage in three different languages:
English (Hedda Gabler, Traveler without Luggage, The Government Inspector, Mandragola, The Three Sisters, Ghosts, Art, The School for Wives)
French (En attendant Godot, Les justes, La cantatrice chauve, Le plus heureux des trois)
Arabic (Sima Awanta, El-Sultan el-7a2ir, Sekket el-Salama, Rosasa fel-Qalb, Madinet el-Salam, Sulayman al-Halabi, El-Mahrussah, Al-Maghmatiss, Isis Habibati, Al-Liss, Menein Aguib Nass, El-Nass elli Taht). 
His most recent appearance on the stage was in Nassim Soleimanpour's White Rabbit, Red Rabbit.
His film and television credits include Youssef Shahine's Eskenderiya-New York, Mohamed Khan's Faress el-Madina, Karin Westerlund's God, Smell, and Her, Philip Haas's The Situation, Osama Fawzi's Bel-Alwan el-Tabee3eya, Mohamed Yasseen's El-Gamaa3a, Ahmed Abdallah's Heliopolis and Microphone, and Maggie Morgan's 3Asham.  A translator of major Egyptian playwrights (Tawfiq al-Hakim and Numan Ashur) at an early stage of his career, he turned to playwriting in 1998.  The production of his first full-length play Bay the Moon was cancelled owing to intervention on the part of the censor. His second play And Then Went Down to the Ship was produced in the summer of 2002 at the Directors' Lab of the Lincoln Center in New York City.  With Us and Them, written in 2005, he completed his trilogy We That Are Young. 
His most recent play is Mamnoo3 men el-3ard ("Cancelled").