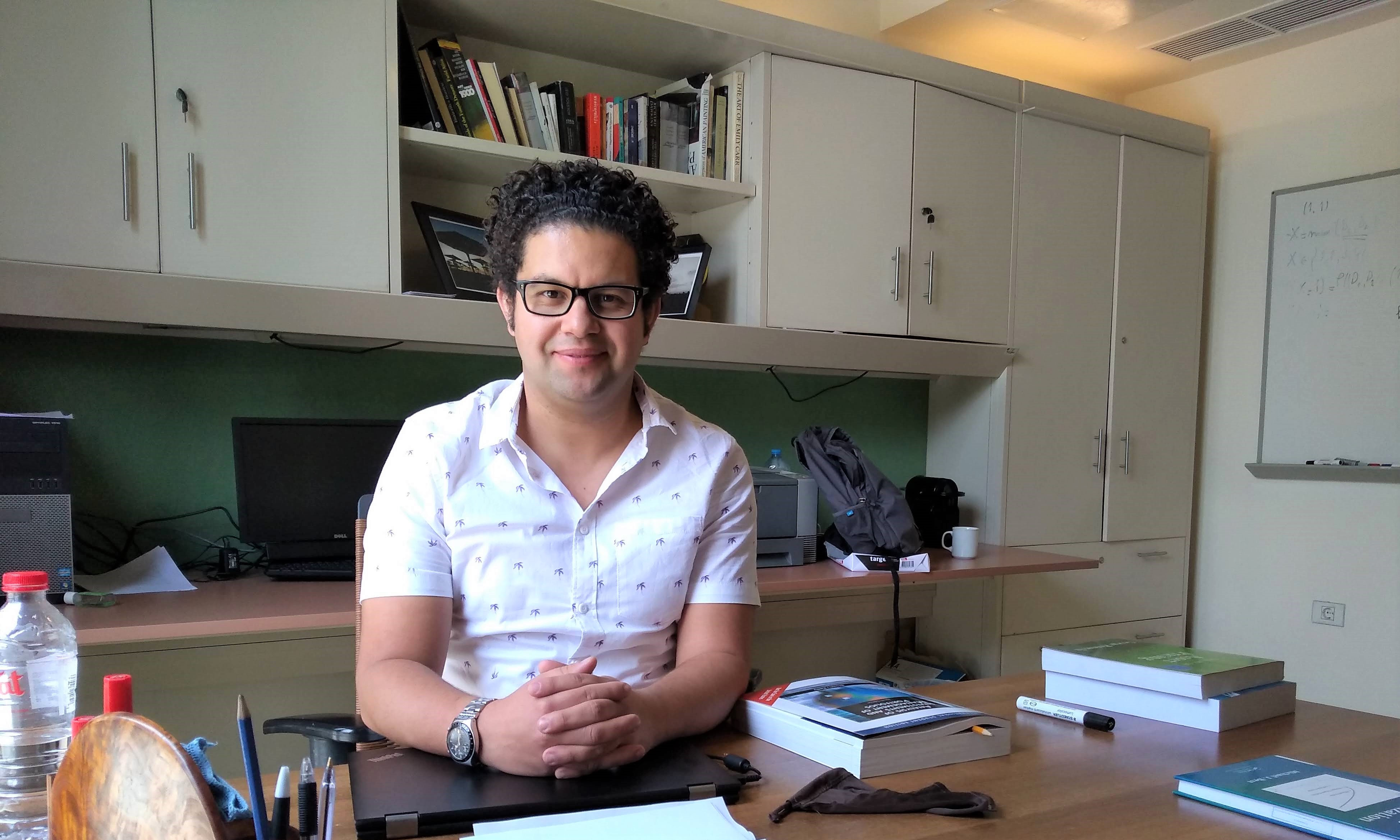 Khouzeima
Moutanabbir
Position
Assistant Professor
Department
Department of Mathematics and Actuarial Science
Profile
Brief Biography
Khouzeima Moutanabbir is an assistant professor in the Department of Mathematics and Actuarial Science in the School of Sciences and Engineering at The American University in Cairo. He received his PhD in actuarial science from Laval University in Québec, Canada.  
Before coming to AUC, he held a postdoctoral fellowship position at Waterloo University in the Department of Statistics and Actuarial Science. He was also a lecturer at Laval University while completing his PhD studies and a research consultant in the asset allocation department at AON Consulting in Montreal.   
A native of Marrakesh in Morocco, Moutanabbir studied at the National Institute of Statistics and Applied Economics in Rabat, Morocco where he received his MSengineering diploma in actuarial science and finance. He went on to work as a statistician at the Central Bank of Morocco (Bank Al Maghrib), before pursuing his doctorate studies in Canada.
At AUC, he teaches courses in actuarial science, finance and statistics.
Publications
Cossette, H., Landriault, D., Marceau, E., Moutanabbir, K. Moment-Based Approximation with Finite Mixed Erlang Distributions, Variance journal, 10:1, 2016, pp. 166-182.
 Landriault, D., Moutanabbir, K, Willmot, G.E. A Note on Order Statistics in the mixed Erlang Case. Statistics and Probability Letters Volume 106, November 2015.
 Cossette, H. Côté, M-P., Marceau, E., Moutanabbir, K. Multivariate Distribution defined with Farlie-Gumbel-Morgenstern Copula and mixed Erlang Marginals: Aggregation and Capital Allocation. Insurance: Mathematics and Economics, Volume 52, Issue 2, May 2013.
Cossette, H., Landriault, D., Marceau, E., Moutanabbir, K. Analysis of the Discounted Sum of Ascending Ladder Heights. Insurance: Mathematics and Economics, Volume 51, Issue 2, September 2012.
Research interests
Risk theory, capital allocation, asset allocation, dependence modeling in finance and actuarial science.