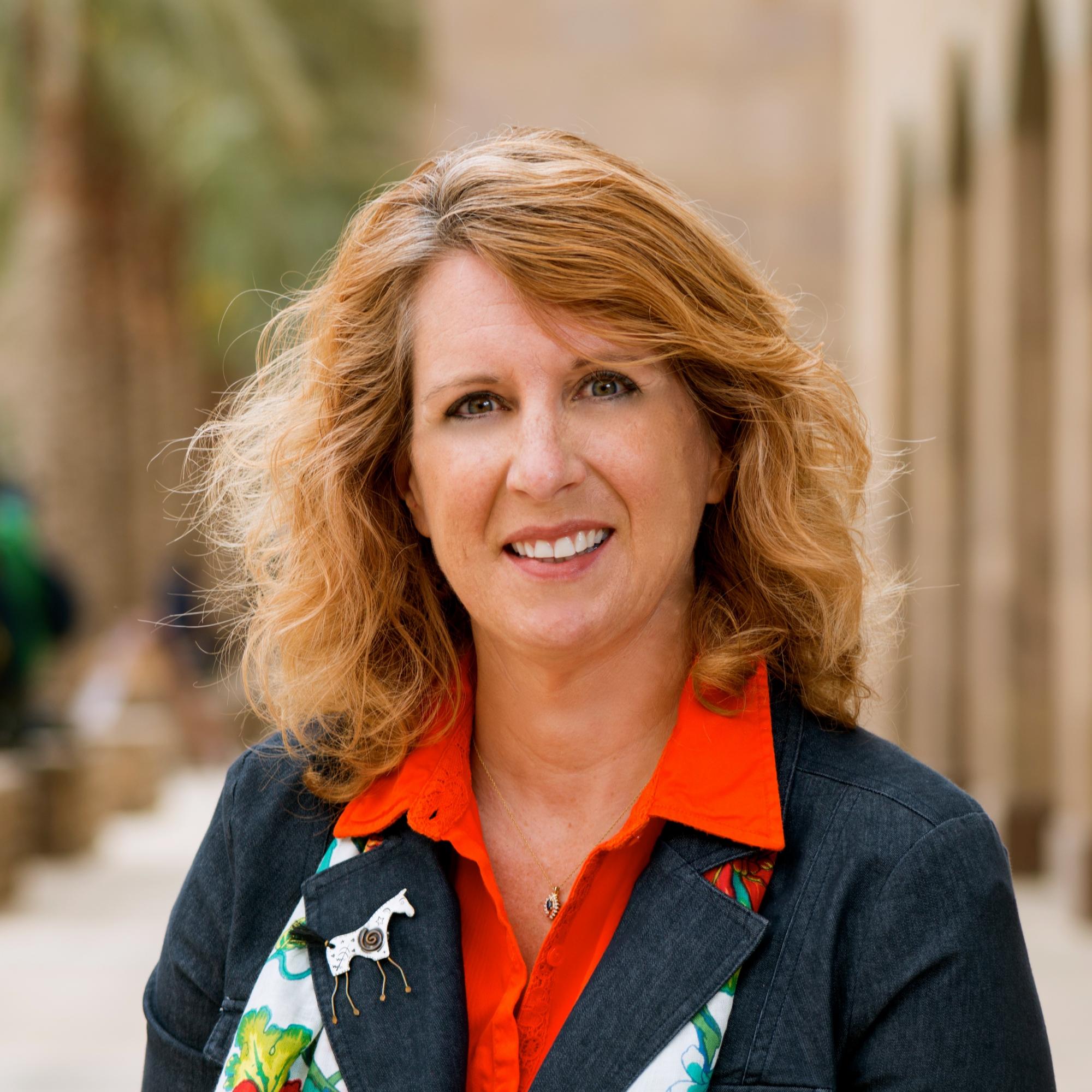 Jennifer
Skaggs
Position
Assistant Professor
Department
Graduate School of Education
Profile
Brief Biography
Jennifer Skaggs has served as an assistant professor in AUC's Graduate School of Education since 2012. She also previously served as dean of students for the University from 2014 to 2015. Skaggs holds a Master of Science in College Student Development from Miami University and a PhD in educational policy and higher education evaluation from the University of Kentucky with an added concentration in gender studies. She received the Edgar Sagan Fellowship in 2009 as well as the Partington Scholarship for Education in 2008.
Skaggs has worked as a member of administration and faculty in kindergarten through 12 education and liberal arts and research universities across the United States before joining the faculty at AUC. She was involved in national and international award-winning leadership and career programs in developing new offices spanning both the academic and non-academic environment for secondary career transitions and service-learning. She has also advised several international experiential education service programs. Skaggs has successfully designed and managed assessment and strategic planning, and coordination across a public research university for a successful reaffirmation with no revisions required.
Currently, she is involved with the revamping and revising of curriculum programs across the University, including the design and teaching of curricula and workshops on educational leadership and higher education pedagogies, development of student and future faculty and improving transnational undergraduate education both in the academic and co-curricular arenas.
Along with her professional and teaching experience, Skaggs also has a unique combination of interdisciplinary research knowledge. Her research regarding gender identity, undergraduate programs, career/professional transitions, international P-20 STEM and experiential education has allowed her to publish and present to a broad range of corporate, non-profit, and education sectors.
Selected publications
Purinton, T. & Skaggs, J. (in press). A Truly Global Higher Education: Considerations for the Future Of Educational Internationalization And Transnationalism. Springer Press.
Ludeman, R., Skaggs, J., Perez-Ancinas, A. & Pillay, S. (in press). Section II: Basic principles, values, and beliefs that support an effective student affairs and services programme in higher education. In R. Ludeman, et.al. (Eds.), Student Affairs and Services in Higher Education: Global Foundations, Issues and Best Practices. (3rd edition). UNESCO
Purinton, T. & Skaggs, J. (Eds.) (2017, September). American Universities Abroad: The Leadership of Independent Transnational Higher Education Institutions. AUC Press.
Skaggs, J., (2012, May) Chapter 9: Making the blind to see: Balancing STEM identity with gender identity. In J. Furst-Bowe, F. Pedro, & Veenstra, C. (Eds.), Advancing the STEM Agenda: Quality Improvement Supports STEM.  Milwaukee, WI: ASQ Quality Press.
Research Projects and Interests
Exploring the holistic development of student identity and negotiation within transnational settings and how different educational practices "translate" across cultural and linguistic borders for improved pedagogies
How interpretative communities (formal & vernacular) are formed within educational spaces around specific shared texts and the social constructions of the "reader" and "leader" across various gender, educational, and ethnic boundaries
Undergraduate epistemological beliefs related to critical pedagogy in transnational settings
Comparative student development theory and development for global educational policy implications
Gender identity and performance in consideration with global citizenship, peace education and community-based learning