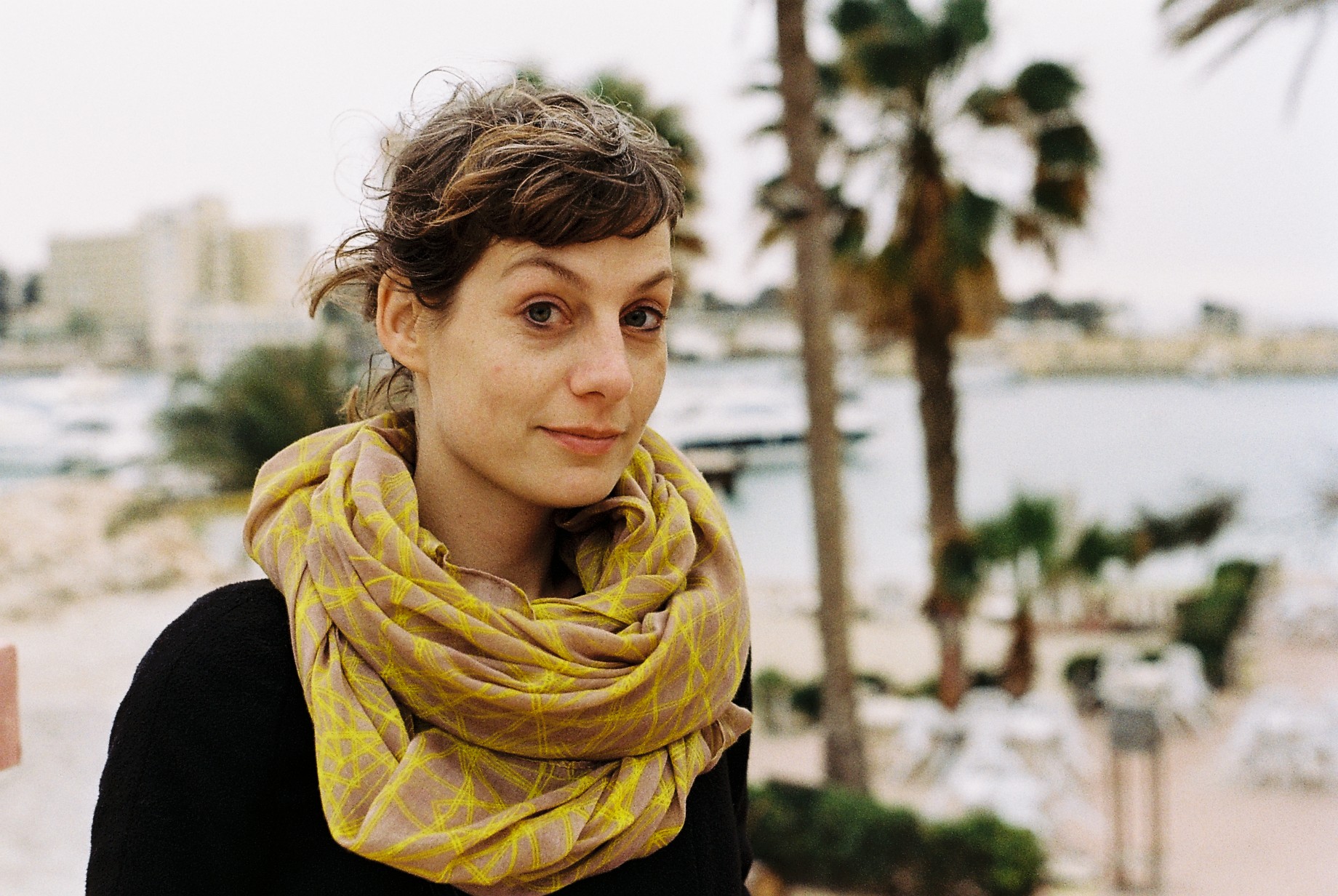 Ilka
Eickhof
Building
Prince Alwaleed Bin Talal Bin Abdulaziz Alsaud
Department
Core Curriculum
Profile
Brief Biography
Ilka Eickhof joined the sociology unit in 2017. Before coming to AUC, she was a PhD researcher and lecturer at NVIC Cairo (2014-2017), a research associate and lecturer at the Center for Middle Eastern and North African Studies at Freie University Berlin, and worked at the 'Haus der Kulturen der Welt' in Berlin (2009-2011). Her Phd in which she analyzes Northern European cultural institutions in Cairo 2011-2015 in regards to development aid, the notion of the gift, neoliberal labor structures and the perpetuation of social inequality through European foreign cultural politics is anchored at the department for social anthropology at the University of Amsterdam. The research aims at taking a closer look at the structures and frameworks of intervention and regulation in and through the cultural field, scrutinizing the approach and self-representation of dominant European cultural institutions in Cairo, and how their work is negotiated on the ground.
Eickhof holds an MA (HONS) in Islamic Studies, Sociology, and Modern History (2009).
Publications
Monograph on anti-Muslim racism in Germany (2010), a short edited volume on the power of laughter in regards to sexism and racism (2014), and a range of articles (see list of publications below). https://amsterdam.academia.edu/IlkaEickhof
Courses taught
Critical Development Politics in Egypt, NVIC 2017, BA
Politics and Culture in Egypt, NVIC 2014-16, BA
Contextualizing Contemporary Egypt, NVIC 2014-16, MA
Politics in the Arab World, Focus Egypt, FU 2013/14, BA
Challenges and Transformation in the Arab World after the Revolution, FU and Cairo University 2013, BA
Pop(ular) Culture in the Arab World, FU 2012, BA
Orientalism – Aspects and Current Notions of a Debate, FU 2011/12
Publications
Books
Eickhof, Ilka (2010): Antimuslimischer Rassismus in Deutschland. Theoretische Überlegungen [Anti-Muslim Racism in Germany. A Theoretical Approach], Berlin: Wissenschaftlicher Verlag Berlin.
Eickhof/Schaper/Tuch (eds.) (2014): Sauer Macht Lustig. Das Buch zum Festival [On the Power of Laughter. Festival Publication], Berlin.
Articles
Eickhof, Ilka (2017): Producing Inequality: Creative Economies in Cairo, in: mada masr, April 20, 2017 (shorter version of an academic article, forthcoming).
Eickhof, Ilka (2016): All that is Banned is Desired: 'Rebel Documentaries' and the Representation of Egyptian Revolutionaries, in: Middle East - Topics & Arguments, Vol 6 (2016), pp. 13-22 (peer-reviewed).
Eickhof, Ilka (2016): Deleuze in Miami: The moving image of MASS Alexandria, in: mada masr, January 14, 2016.
Eickhof, Ilka (2015): Situations Arise because of the Weather. On a Happening led by Artist Mahmoud Khaled in the Context of an Exhibition by Christodoulos Panayiotou, in: mada masr, November 19, 2015.
Eickhof, Ilka (2015): Graffiti, Capital and Deciding what's inappropriate, in: mada masr, April 7, 2015.
Eickhof, Ilka (2015): Trauerwoche am Tahrir. Vier Jahre nach der Revolution eskalieren Polizeigewalt und richterliche Willkür in Ägypten [Mourning Weeks on Tahrir-Escalating Police Violence and Judicial Arbitrariness 4 Years after the Revolution], in: ak – analyse und kritik – zeitung für linke Debatte und Praxis 602, February 2015.
Eickhof, Ilka (2014): My friend, the Rebel. Structures and Dynamics of Cultural Foreign Funding in Cairo, in: Belakhdar, N./Eickhof, I./Hamada, A. et al. (Eds.), Arab Revolutions and Beyond: Change and Persistence. Proceedings of the International Conference, Tunis November 2013, Working Paper No 11, August 2014, pp. 41-52.
Eickhof, Ilka (2014): Trübe Aussichten. Sisis Präsidentschaftskandidatur [Bleak Prospects. Sisi's Candicacy for President], in: ak - analyse & kritik - zeitung für linke Debatte und Praxis 593, April 2014.
Eickhof, Ilka (2013): Im Rausch der Masse. Sexualisierte Gewalt auf dem Tahrir [The Ecstasy of the Masses. Sexualized Violence in Tahrir], in: ak - analyse & kritik - zeitung für linke Debatte und Praxis 585, August 2013.
Eickhof, Ilka (2013): Zur Repräsentation der Frau im "Arabischen Frühling" [Old Orientalism in new Dresses? On the Representation of Women in the so-called Arab Spring], in: Reich/Filter (eds.), Feministisches Forum – Hamburger Texte zur Frauenforschung, Band 5: "Arabischer Frühling? Alte und neue Geschlechterpolitiken in einer Region im Umbruch", März 2013 (March 2013).
Eickhof, Ilka (2013): Zwei Jahre Revolution in Ägypten – Zur Dehnbarkeit einer Frühlingsmetapher [Two years of Revolution – On the elasticity of a Spring Metaphor], in: analyse&kritik, Zeitung für linke Debatte und Praxis 579, Januar 2013.
Eickhof, Ilka (2010): Und keiner will`s gewesen sein… Antimuslimischer Rassismus in der Gegenwart [And no one wants to be blamed in the end… Contemporary Anti-Muslim Racism], in: Kulturrisse Vol. 4, pp. 8-11.
Eickhof, Ilka (2010): Genormtes Deutschsein? Weiß-Sein und antimuslimischer Rassismus [The standardized German. Whiteness and Anti-Muslim Racism], in: ZAG No. 57, pp. 6-8.
Opitz/Lenner/Eickhof 2010: Orientalisch, Orient, Orientalismus [Oriental, Orient, Orientalism], in: Nduka-Agwu, Adibeli/Lann Hornscheidt, Antje (ed.): Rassismus auf gut Deutsch. Ein kritisches Nachschlagewerk zu rassistischen Sprachhandlungen, Frankfurt a. M.: Brandes&Apsel, pp. 332-336.
Eickhof, Ilka (2007): Genderidentität und Heteronorm in der Türkei [Gender Identity and Heteronormativity in Turkey], in: INAMO No. 52, Vol. 13 (Sexualitäten), pp. 22-24.
Research Interest
Social Theory, Habitus, Class, Postcolonial Critique, Critical Cultural Studies, Theories of Racism, Cultural Politics, Art and Culture in the Arab World, Politics of Identity and Representation