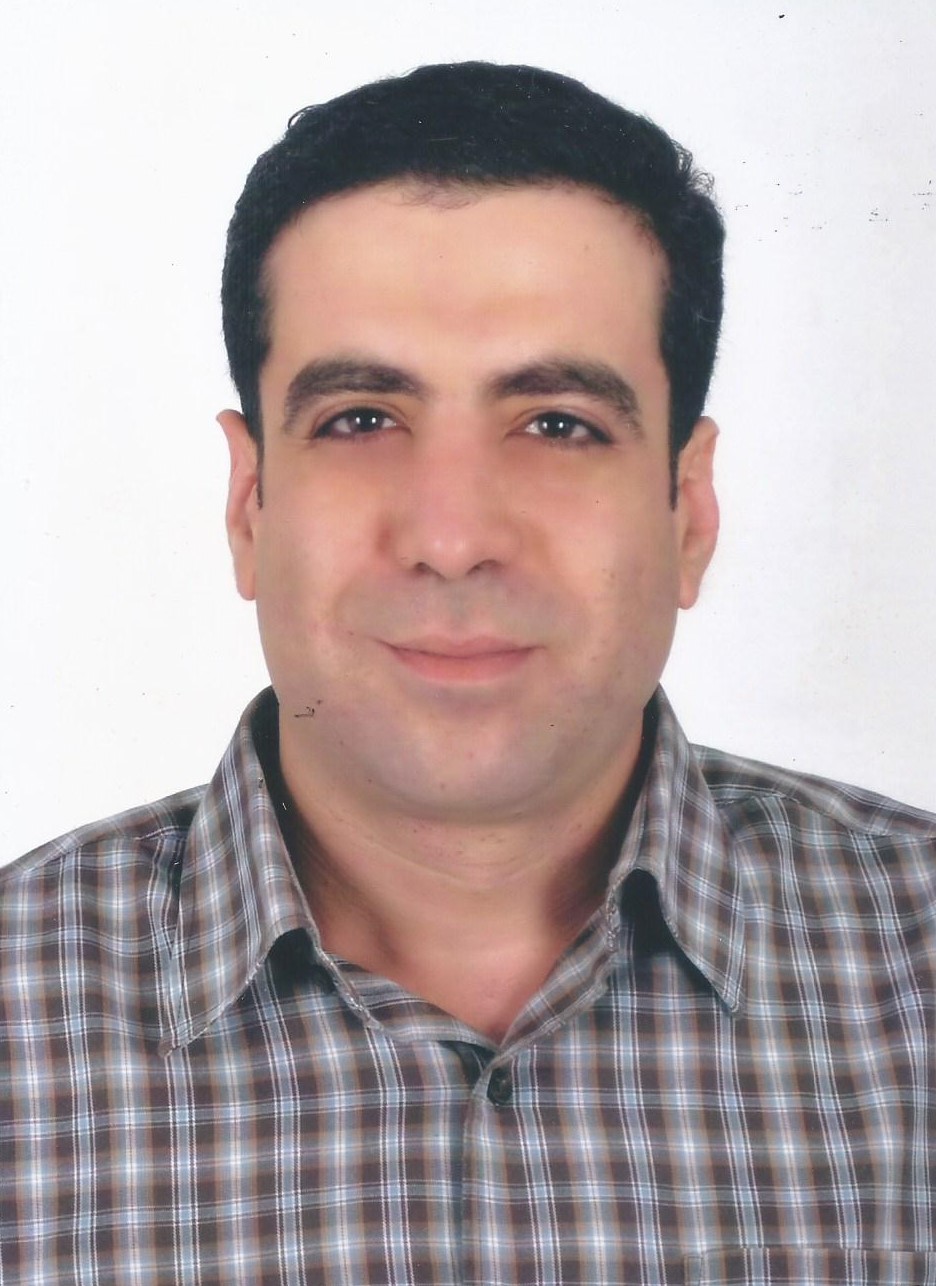 Hatem
Tallima
Position
Assistant Professor
Department
Department of Chemistry
Profile
Brief Biography
Hatem Tallima obtained his BSc in Chemistry, with specialization in clinical chemistry, with excellent high honors from The American University in Cairo in Spring 2000. He has worked as a researcher in the Immunology Laboratory of Rashika El Ridi at Cairo University since 2000 till 2016. In 2002, he was awarded the Charles A. and Anne Morrow Lindbergh Foundation Award and Grant. Tallima got both his MSc and PhD degrees in 2003 and 2006 respectively, in biochemistry from Cairo University.
His post doctoral research focuses in the field of biochemistry and applied organic chemistry, collaborating with both national and international renowned research institutions in France, United States, Greece and the Czech Republic. His research areas of interest include developing and synthesizing peptides and other bio-organic molecules to be used as drugs, drug-carriers, and vaccines to treat tropical diseases such as schistosomiasis and fascioliasis. Tallima's extensive research work is reflected in 37 peer-reviewed international publications, including articles, reviews, and book chapters.
Tallima joined AUC as an adjunct faculty at the Department of Chemistry since 2006, and was appointed as a full time assistant professor of organic and medicinal chemistry in 2017. Tallima has also deep interests in public affairs and has been invited as a key speaker in many Egyptian and international events on topics like science and society, green chemistry, alternative medicine, and epistemology.
Education
PhD, 2006, Cairo University, Egypt.
MSc, 2003, Cairo University, Egypt.
BSc, 2000, The American University in Cairo, Egypt.
Selected Publications
Tallima H, Dvořák J, Kareem S, Abou El Dahab M, Abdel Aziz N, Dalton JP, El RidiProtective immune responses against Schistosoma mansoni infection by immunization with functionally active gut-derived cysteine peptidases alone and in combination with glyceraldehyde 3-phosphate dehydrogenase.R.PLoSNegl Trop Dis. 2017 Mar 27;11(3).e0005443. doi: 10.1371/journal.pntd.0005443.
El Ridi R, Tallima H, Migliardo F.  Biochemical and biophysical methodologies open the road for effective schistosomiasis therapy and vaccination.BiochimBiophys Acta.  2017 Jan ;1861(1 Pt B):3613-3620.
Tallima H, Dalton JP, El Ridi R.  Protective immune responses against schistosomiasis haematobium in hamsters and mice using cysteine peptidase-based vaccine.  Front Immunol. 2015 Mar 23;6:130. doi: 10.3389/fimmu.2015.00130. eCollection2015.
Barakat R, Abou El-Ela NE, Sharaf S, El Sagheer O, Selim S, Tallima H,Bruins M, Hadley K, El Ridi R. Efficacy, and safety of arachidonic acid for treatment of school-age children in Schistosoma mansoni high endemicity regions. Am J Trop Med Hyg 92(4) 797-804, 2015.
El Ridi R, Tallima H, Donnelly S, Dalton JP.Induction of protective immune responses against schistosomiasis using functionally active cysteine peptidases. Frontiers in Genetics, 2014 May 8;5:119. eCollection2014. Review.
Migliardo F, Tallima H, El Ridi R. Is there a sphingomyelin-based hydrogen bond barrier at the mammalian host-schistosome parasite interface?  Cell BiochemBiophys68(2):359-367, 2014.
El Ridi R, Tallima H, Selim S, Donnelly S, Cotton S, Dalton JP.  Cysteine peptidases as schistosomiasis vaccines with inbuilt adjuvanticity.  PLoS ONE 9(1): e85401, 2014. doi:10.1371/journal.pone.0085401.
El Ridi R, Tallima H. Vaccine-induced protection against murine schistosomiasis mansoni with larval excretory-secretory antigens and papain or type-2 cytokines. J Parasitol 99(2) 194-202, 2013.
Tallima H, Al-Halbosiy MF, El Ridi R.  Enzymatic activity and immunolocalization of Schistosoma mansoni and Schistosomahaematobium neutral sphingomyelinase.  MolBiochemParasitol  178(1):23-28, 2011. 
El Ridi R, Tallima H, Mahana N, Dalton JP. Innate immunogenicity and in vitro protective potential of Schistosoma mansoni lung schistosomula excretory-secretory candidate vaccine antigens.Microbes Infect12(10):700-709, 2010.
Research Interests
Solid Phase Peptide Synthesis.
Development of biorganic molecules as drug, drug-carriers, and vaccines.
Biochemical treatment and prevention of tropical diseases.
Teaching Interests
Organic Chemistry
Biochemistry
Medicinal Chemistry
Environmental Chemistry
General Chemistry
Courses Taught
Advanced Organic Chemistry (Chem 5203)
Organic Chemistry III (Chem 4006)
Biochemistry (Chem 3015)
Chemistry and Society (Chem 1003)
Man and the Environment (Chem 1004)
General Chemistry I (Chem 1005)
Chemistry, Art, and Archaeology (Sc 1040)
Labs
Organic Chemistry Lab I (Chem 3010)
Organic Chemistry Lab II (Chem 3016)
Biochemistry Lab (Chem 3015)
General Chemistry Lab I (Chem 1015)
General Science Lab (Sc 1050)