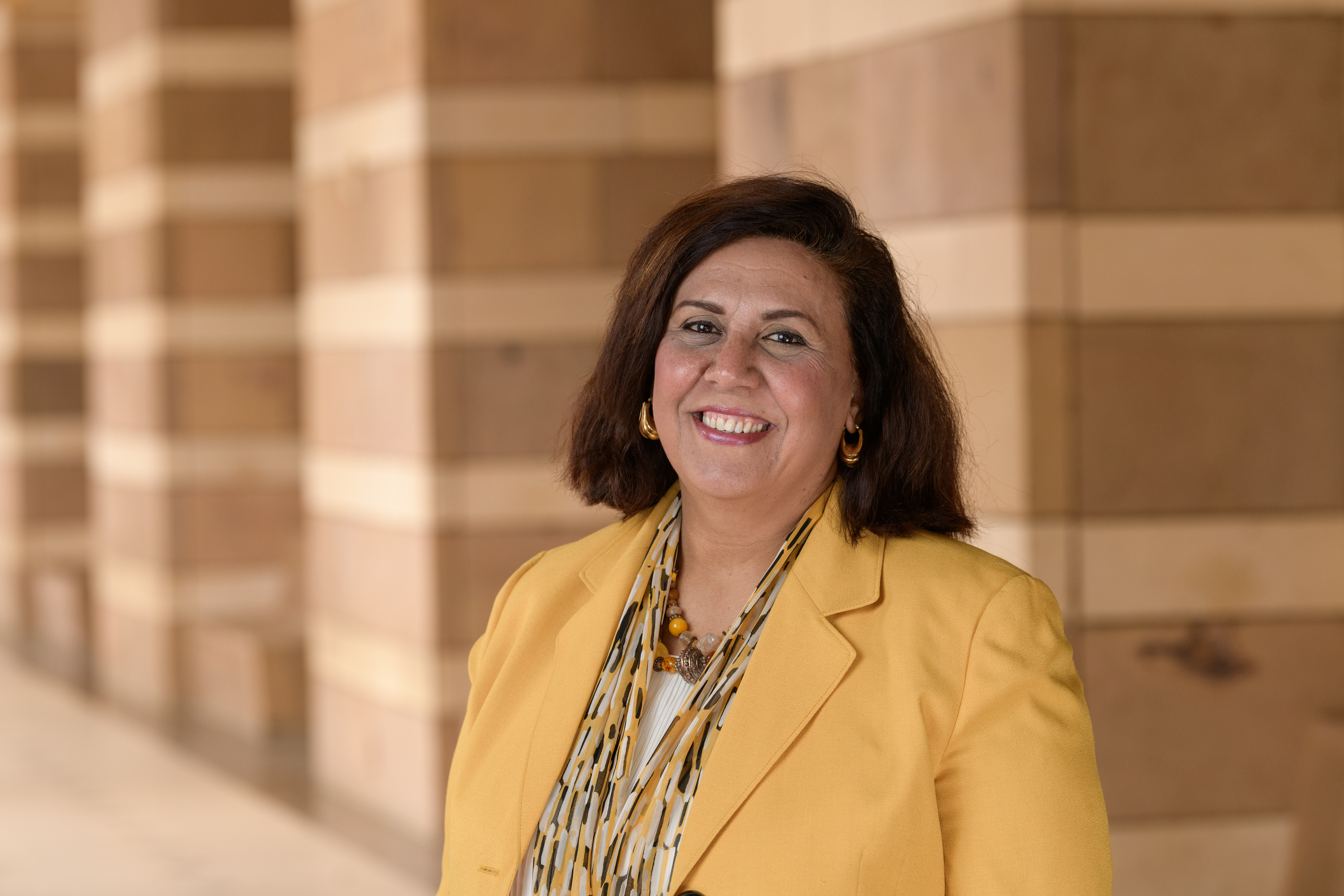 Hala
Tadros
Department
Department of English Language Instruction
Profile
Brief Biography
Hala is a graduate of The American University in Cairo (AUC) in1986, majoring in economics and minoring in computer science. She joined the American Express of Egypt Ltd. company and started her career as a business computer specialist but was always an expert in teaching and training. She was regionally recognized for her dedication and excellence, being responsible for the European, Middle Eastern and North American region (EMENA). In 2004, she joined the Ministry of Communications and Information Technology for five years. Tadros also worked with the Ministry of Education on several initiatives on the national level.
Tadros has a great passion for teaching. She has been teaching for almost 20 years in different institutions both in the public as well as in the private sector. She has a long list of community services ranging from teaching and training at the national stadium of Egypt to the Information Technology Institution (ITI) and private companies. While working at the AUC for several years, she also served in administration by joining the advising center, the graduate studies and also was responsible for holding several conferences with the graduate school of education. As for her teaching experience, she also specializes in the professional development program of teachers both for the private and public schools.
Tadros holds a masters degree in business administration in addition to a masters degree in education from The American University in Cairo. She is also working on her Ph.D. in education with her specialization in experiential learning, that is her line of specialization.
1986   Graduated from the Department of Economics with a minor in Computer Science
1991   Masters in Management Information Systems with a specialization in Business
2016   Masters in Education with a specialization of the University-level students and experiential learning
Research Interest
Her research interest is mainly in the field of experiential learning, the joy of learning, and how is education in the 21st century. She is also interested in automation and the best way to do learning, with critical thinking tools and communication. Hala is also an expert in teaching soft skills, as she has done it for so many years and for different groups of people.