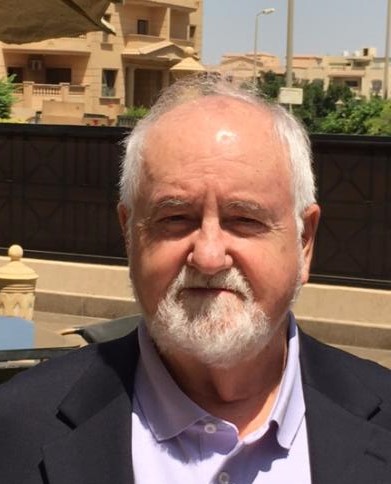 Bill
Forshia
Department
Department of Psychology
Profile
Brief Biography
Having been awarded BA and MA degrees in history, Bill Forisha began his career in higher education in 1969 by teaching history in the European Division of the University of Maryland. In 1976, Forisha received his PhD in human development education from the Institute for Child Study at the University of Maryland.  While serving as an Associate Professor of Human Development and Family Studies at Bowling Green State University in Ohio, Forisha completed post-doctoral clinical training at the Ann Arbor Institute for Gestalt Therapy (1977) and at the California Family Studies Center in Los Angeles (1979).  He holds licenses in both fields of study. Having studied clinical supervision at Purdue University, he is also a MN State Board and AAMFT Approved Supervisor. He has been the recipient of multiple awards for teaching excellence and, having served as department chair on several occasions at three different universities, for administrative contributions as well—including "The Distinguished Service Award" from the Ohio Council on Family Relations (1980)", The Distinguished Service Award" from the International Family Counseling Association (subdivision of the American Counseling Association) (1992) and the "Teacher of the Year Award" from the Washington Association for MFT (2008). That same year he was appointed Professor Emeritus at Antioch University in WA before resigning to create a doctoral program in MFT at Argosy University in Minneapolis. For his work at Argosy, Forisha received "The Distinguished Service (and teaching) Award" from the Minnesota Association for MFT (2015).
Forisha has published three books in the interrelated fields of educational psychology, developmental psychology, and family psychology.  He has also published articles or chapters on parenting, eating disorders, couple communication processes, and culturally consonant therapeutic interventions.  He has given professional presentations, provided clinical supervision and training, and provided both public and private consultations on numerous occasions in his own country and in many different parts of the world—including University of Hong Kong, Shri Ram College in India, Moscow State University in Russia, Catholic University of Arequipa in Peru, University of Bangalore in India, and Galileo University in Guatemala. 
Clinical Experience:
Forisha has maintained a part-time private practice in psychology and/or couples and family therapy since 1980. He currently practices in MN, WA, and CA.  He also provides clinical supervision for post-degree LPCC and LMFT licensure candidates in these states and others. His work in CA primarily consists in co-conducting intensive therapy for "high conflict" couples in 12-hour weekend marathons in Malibu/Pacific Palisades, CA (and occasionally in other states and countries as well). 
Forisha, B., Wright, C., Tucker, M., Towards a Culturally and Spiritually Consonant Treatment Of Native Hawaiians: An Integration of Family Therapy and Ho'oponopono, in K. Hertlein and D. Viers (ed.s) The Couple and Family Therapist's Notebook:Homework, Handouts, and Activities for Use in Psychotherapy, New York: The Haworth Press, August, 2005.

 

Forisha, Bill E., Luscombe, R., Grothaus, K., "The Use of Meal Therapy in the Treatment of Families with Eating Disorders" in T. Nelson and T. Trepper (ed.) 101  Interventions in Family Therapy. New York: The Haworth Press Inc., l993.

 

Forisha, Bill E., " Facilitating  Marital  Dialogue: A  Few  Fundamental Components" in T. Nelson and T. Trepper (ed.) 101  Interventions in Family Therapy.  New York: The Haworth  Press Inc., l993.

 

Milhollan, Frank and Forisha, Bill E. From Skinner to Rogers: Contrasting Approaches to Education.  Lincoln, Nebraska: Professional Educators Publications, Inc., 1972. 

PhD, 1976, University of Maryland

MA, 1968, San Francisco State University

BA, 1963, University of Texas (in Austin)

Graduate

Theory and Practice of Marriage and Family Therapy

Existential Couples Therapy

Psychosocial Challenges to Managing Anxiety in the Modern Era

Undergraduate

History of Western Civilization

Personal and Family Relations

Theories of Personality