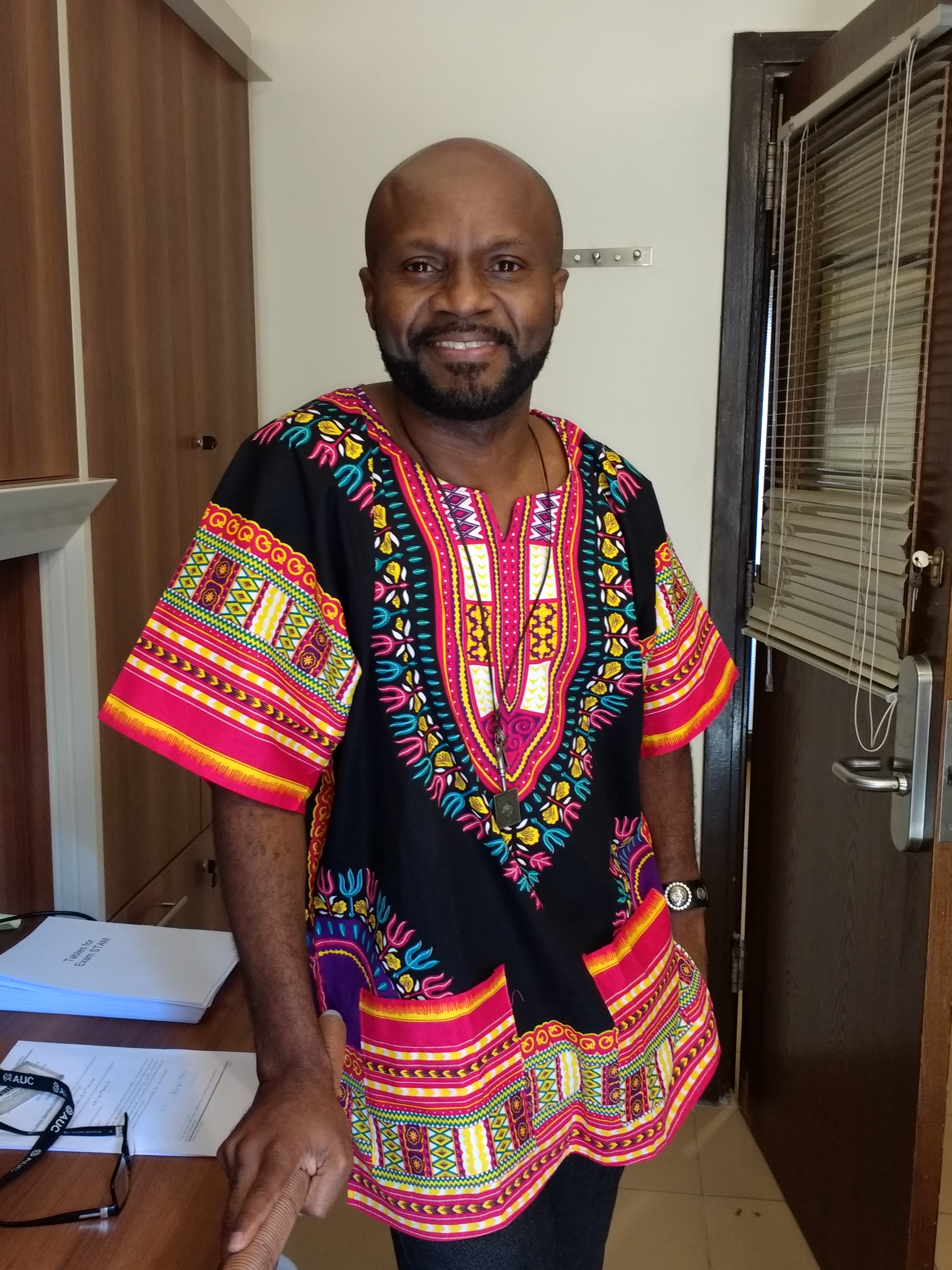 Bell
Ouelega
Position
Associate Professor of Practice
Department
Department of Mathematics and Actuarial Science
Profile
Brief Biography
Bell Fanon Ouelega is Associate Professor of Practice in mathematics and actuarial science at The American University in Cairo. He obtained his fellowship from the Society of Actuaries (FSA) in December 2011. Prior to joining AUC in July 2017, he has worked as an Assistant Actuary for 13 years. He has professional experience in areas including asset and liability management (ALM), stochastic modeling, financial mathematics and financial reporting for life insurance companies. Ouelega is a partner of the PAK Study Manual Group, a global leader in the publication of actuarial study guides. His field of specialization is quantitative finance and investment risk analysis (life insurance, pension, and retirement funds). Ouelega has been a member of the American Academy of Actuaries since January 2009.
Education
Postgraduate Diploma in Actuarial Science, City University of London, June 1996
M.Sc in Finance and Investment science, Brunel University of London, June 1998
M.S in Statistics, the George Washington University, Washington D.C, June 2005
C.E.R.A (Certified Enterprise Risk Analyst), the Society of Actuaries, March 2011
FSA, the Society of Actuaries, December 2011
CQF (Certified Quantitative Finance), September 2012
Creative Work
Ouelega is the PAK global instructor for the quantitative finance and investment specialty track. He wrote the study guides for FSA-level exams: Quantitative finance and Investment (Core and Advanced). His study notes and guidance have helped many folks achieve their FSA designation.
Teaching Interests
Financial mathematics
Financial market and investments
Derivatives pricing
Quantitative finance
Statistics
Life contingencies