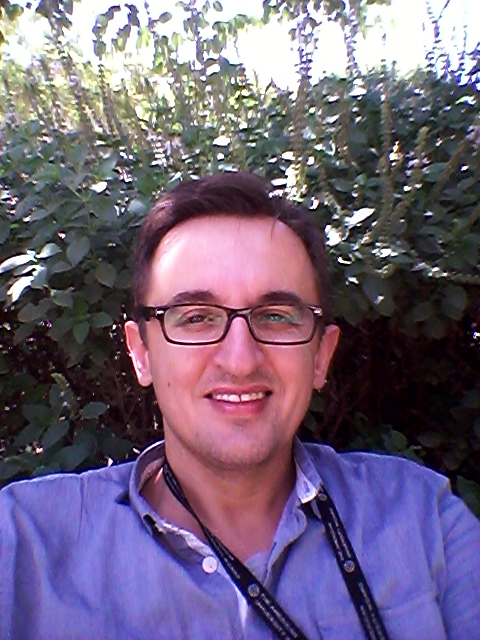 Artan
Karini
Position
Assistant Professor
Department
Department of Public Policy and Administration
Profile
Brief Biography
Artan Karini is an assistant professor in the Department of Public Policy and Administration, School of Global Affairs and Public Policy (GAPP) at AUC. His research and teaching have broadly focused on global governance through aid institutions and their modalities in promoting best practice in administrative reform mainly in non-OECD country contexts. Prior to joining GAPP, he held various positions in academic and research organizations in Canada, the United Kingdom, the United States and Southeast Europe and also engaged in development consulting through OSI, CIVICUS, NUFFIC/CORDAID and USAID. A former Fulbright scholar, he earned his MPA from the University of Pittsburgh and his doctorate in development policy and management from the University of Manchester. He also holds a professional designation in advanced human resources from Queen's University (Kingston), an affiliation with EUCAnet (a network of EU and European experts in Canada) and an adjunct research professorship with the Institute for European, Russian and Eurasian Studies, Carleton University (Ottawa). 
Publications
Book
Karini, A. (2018), 25 Years in Transition: The Role of International Aid in Administrative Reform in Post-Communist Albania, Palgrave Macmillan (manuscript accepted).
Peer-reviewed journal articles
Policy papers
Courses Taught
PPAD 500/5201   Research Methods for Public Policy and Administration 
PPAD 598/5298   Research Seminar
PPAD 534/5156   Comparative Bilateral Cooperation for Development
PPAD 570/5199   Civil Society: Concepts and Contexts (Special Topics) 
PPAD 525/5127   Reforming Delivery of Public Services
PPAD 517/5126   Management of Non-Profit Organizations  
PPAD 575/5175   Independent Study in Public Policy and Administration 
PPAD 500/5299   Research Guidance 
Service
MPA Program Director (2016-2018) 
Academic Affairs Committee, member
Departmental Research Committee, member (alternate)
Jameel Fellowship selection committee, member
ICAPA/EAPAA Accreditation Committee, member
NASPAA-Batten Simulation Competition, Technical Adviser
Special Editorial Committee, Inaugural Policy Brief Series, GAPP
AUC Graduate Advisory Committee, member
Thesis supervision
Successful defenses: Ismail, M. (May '17); El Zoughby , K. (August '17); Ali, S. Sayed (Jan. '18).
Research Interest
Administrative reform
Public policy theory
EU acquis
Aid effectiveness
International HRM