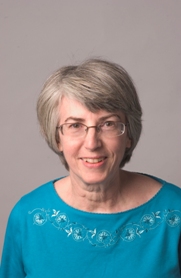 Ann
Lesch
Position
Professor Emerita
Department
Department of Political Science
Profile
Brief Biography
Ann Lesch is an emerita professor of political science at The American University in Cairo.
Lesch is a a graduate of Swarthmore College (BA Honors, 1966) and Columbia University (PhD, 1973). She has been a research associate at the Foreign Policy Research Institute (Philadelphia, 1972 - 1974), the associate Middle East representative for the American Friends Service Committee (Jerusalem, 1974 - 1977), a program officer at the Ford Foundation (New York and Cairo, 1977 - 1984), the Middle East associate for Universities Field Staff International (Cairo, 1984-1987), and a professor of political science at Villanova University (Philadelphia, 1987-2004). She joined AUC as dean of humanities and social sciences in Fall 2004. She became associate provost for international programs in Fall 2009. She retired in August 2013.
Her connection to AUC dates back to Summer 1968, when she was a member of the first cohort of CASA students. She was also the DVP in the political science department in Spring 1993.
She held Fulbright teaching fellowships in 1999 - 2000 (Cairo University, Faculty of Economics and Political Science) and Fall 2003 (Lebanese American University, Beirut) and enjoyed a residency at the Bellagio Study Center (Italy, March 1996). She had research grants from the U.S. Institute of Peace in 1990 - 1991 and 1996 - 1997 to complete manuscripts on Sudanese politics and in 2002 - 2004 to mount a conference and publication on the concept of the "right of return", co-organized by Professor Ian Lustick of University of Pennsylvania. In 2004, she received Villanova's Outstanding Faculty Research Award. 
Lesch served on advisory committees for Human Rights Watch (Middle East program), Middle East Report (MERIP) and the Palestinian American Research Center, which she co-founded in 1998 and directed from 2001 to 2004. She was an officer of the Sudan Studies Association (including president, 1998 - 2000), an officer of the Middle East Studies Association of North America (including president in 1995), and editor of MESA's book review Bulletin (1998 - 2001).  Lesch received MESA's award for service to the profession in November 2016.
The Politics of Palestinian Nationalism, with William B. Quandt and Fuad Jabber (California University Press, 1973)
Arab Politics in Palestine, 1917-1939 (Cornell University Press, 1979)
Political Perceptions of the Palestinians on the West Bank and the Gaza Strip (The Middle East Institute, 1980)
Israel, Egypt, and the Palestinians, with Mark Tessler (Indiana University Press, 1989)
Transition to Palestinian Self-Government: Practical Steps Toward Israeli-Palestinian Peace (Indiana University Press, 1992)
Inter-Arab Relations in the Post-Peace Era (The Emirates Center for Strategic Studies and Research, Abu Dhabi, 1995)
The Sudan: Contested National Identities (Indiana University Press, 1998)
Battle for Peace in Sudan: An Analysis of the Abuja Conferences, 1991-1993, with Steven Wondu (University Press of America, 2000)
Coping with Torture: Images from Sudan, with Osman Fadl (Africa World Press, 2004)
Exile and Return: Predicaments of Palestinians and Jews, co-editor with Ian S. Lustick (University of Pennsylvania Press, 2005)
Origins and Development of the Arab-Israeli Conflict (Greenwood Press, 2nd edition 2006)
Research Interest
Sudanese politics
Palestinian politics
Egyptian politics