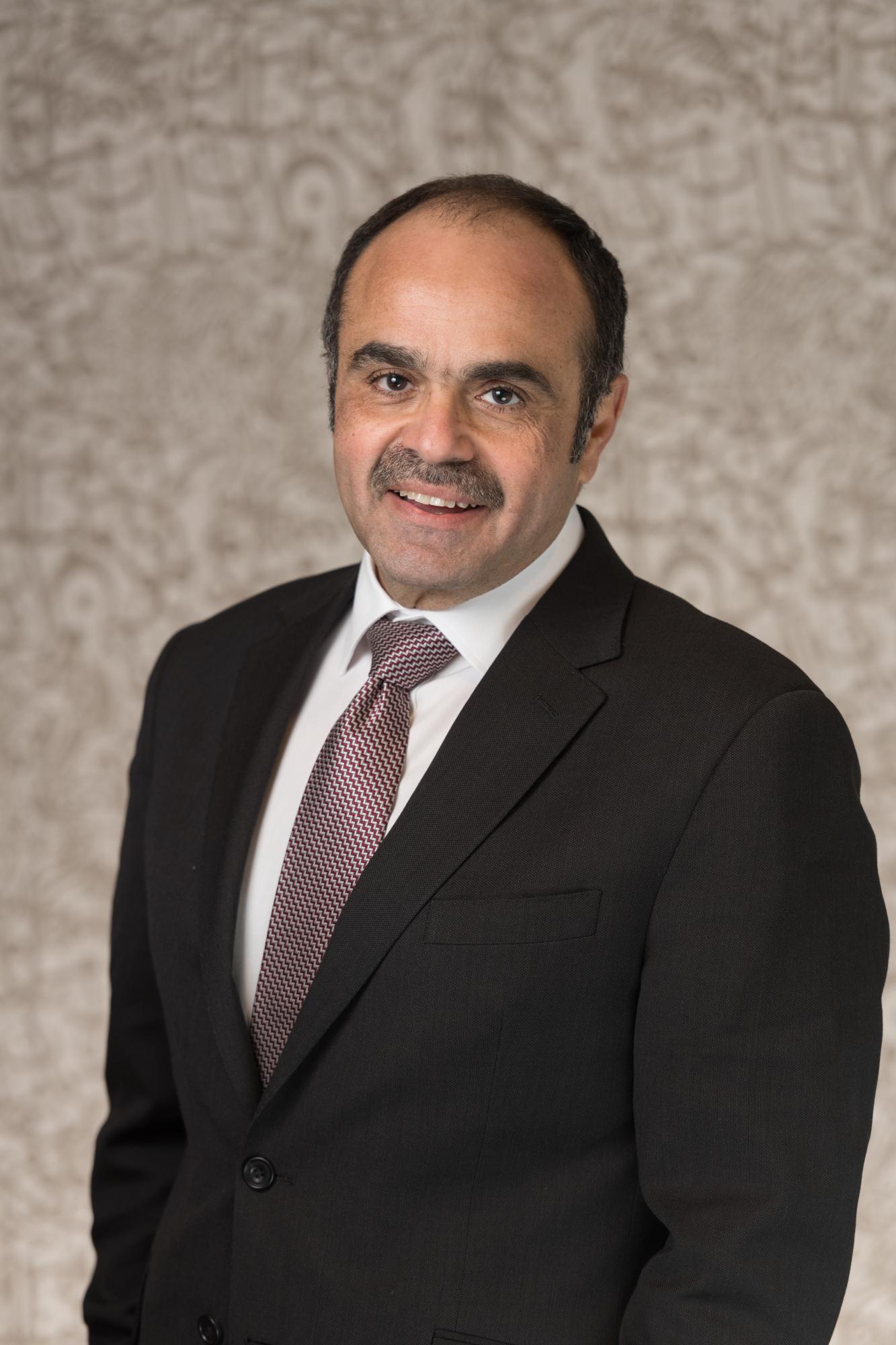 Alaa El Din
Adris
Position
Professor of Practice and Associate Provost for Research, Innovation and Creativity
Department
Department of Petroleum and Energy Engineering
Profile
Brief Biography
Alaa El Din M. Adris is an Egyptian-Canadian scientist and professor of practice of energy engineering at The American University in Cairo (AUC), committed to value creation and societal impact through the advancement of Science, Technology and Innovation (STI). He holds a PhD in chemical engineering from the University of British Columbia, Vancouver, Canada and a MA in chemical engineering from University of Salford, England. He obtained his BSc in chemical engineering from Cairo University.
Over his professional career which spanned for over three decades, he has been a point of connection between industry and academia, regardless of which side he works for. Out of seven U.S. patents granted to him, three have made it to full technology in the fields of chemicals, petrochemicals and clean energy (mainly hydrogen).
Over the past decade, he exerted more effort in the area of research and technology management and technology policy, advising several governmental and non-government international entities. He also advises as a gate keeper on the stages and gates of the technology commercialization cycle for research and development activities of international corporations.
Patents Granted

Fluidized Bed Reaction System for Steam/Hydrocarbon Gas Reforming to Produce Hydrogen United States Patent 5,326,550 Issued 1994
Inventors: Alaa-Eldin Adris, Grace, J.R., Lim, C.J. and S.S.E.H. Elnashaie

Method for Producing Vinyl Acetate Monomer from Ethane or Ethylene Oxidation, United States Patent 6,143,921 Issued 2000
Inventors: Alaa-Eldin Adris, Karim, K.

Low Temperature Autothermal Steam Reformation in a Fluidized Bed, United States Patent 6,331,283 Issued 2001
Inventors: Alaa-Eldin Adris, Roy, S; Pruden and J. Grace

Tubular Reactor with Gas Injector for Gas Phase Catalytic Reactions, United States Patent 6,818,189 Issued January 2002
Inventors: Alaa-Eldin Adris, Friedrich Gutlhuber

Continuous Flow Reaction Systems with controlled addition of reactants, United States Patent 7,445,758 Issued November 2005
Inventors: Alaa-Eldin Adris, A.M; Al-Sherehy, F.A.; Soliman, M. A.; Hakeem, T.; Kareemuddin, S.; Al-Nutaifi, A.A; Saudagar, M and S.M. Azam

Internally circulating fluidized bed membrane reactor system, United States Patent 7,141,231 Issued November 2006
Inventors: John R. Grace, Choon Jim Lim, Alaa-Eldin M. Adris, Donglai Xie, David Anthony Boyd, Clive M. H. Brereton

Communicating compartmentalized fluidized bed reactor, United States Patent US20080118407 A1 Issued May 2008
Inventors: John R. Grace, Choon Jim Lim, Alaa-Eldin M. Adris, Heping Cui, David Anthony Boyd.

PhD, 1994, Chemical Engineering, University of British Columbia, Vancouver, Canada

MSc, 1989, Chemical and Gas Engineering, University of Salford, Salford, England

BSc, 1983, Chemical Engineering, Cairo University, Cairo, Egypt 
Research Interest
Energy Management and Audit
Energy and the Environment
Oil and Gas Surface Operations
Chemical and Petrochemical Process Technology Development
Technology Management and Commercialization
Science, Technology and Innovation Policies and Strategies