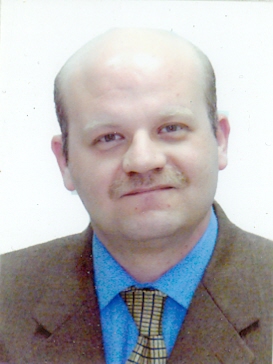 Ahmed
Dahroug
Position
Assistant Professor
Department
Department of Petroleum and Energy Engineering
Profile
Brief Biography
Ahmed Dahroug is an Assistant professor of Petroleum Engineering at the Petroleum Engineering Department at The American University in Cairo (AUC). He has more than 20 years of diversified international experience in production and petroleum engineering. Prior to joining AUC, Dahroug was a researcher at the Royal School of Mines in Imperial College London. Over his career, he worked as a Principal Technical engineer, manager, trainer, and a software developer. Dahroug spent 18 years with major oilfield services and operating companies where he held a variety of technical positions in four countries. He has considerable experience in managing multi-disciplinary teams and performing integrated reservoir studies.
He has 18 international publications and has several industry-funded research grants. He has been on numerous SPE committees. Ahmed holds BS from Cairo University, and an MS from Heriot-Watt University in Reservoir Engineering and Ph.D. degree in Petroleum Engineering from Imperial College London. He is recognized as an expert in tight gas sandstone reservoirs, in both reservoir modeling as well as production enhancement and has lead several mega size gas fields projects at an international level.
Dahroug, A., et al. SPE-175749-MS "The Investigation of Tight Reservoir Responses to Induced Hydraulic Fracturing – With the Use of Analytical and Numerical Analysis" Presented at the SPE North Africa Technical Conference and Exhibition in Cairo, Egypt, 14–16 September 2015. DOI: http://dx.doi.org/10.2118/175749-MS

Dahroug, A., et al. EAGE # 17020 "The Investigation of Complex Reservoir Behavior of Naturally Fractured Tight Sands Response" presented at the 75th EAGE Conference & Exhibition incorporating SPE EUROPEC 2013 in London, England.

Dahroug, A., et al. SPE # 112165 "Identification, Characterization, and Stochastic Modeling of Naturally-Fractured Complex Reservoirs of North Africa Validated by Simulation Model". PP for the 2008 North Africa Technical Conference & Exhibition held on 12-MAR-08 to 14-MAR-08 in Marrakech, Morocco.

Dahroug, A., et al. SPE # 112126 "The Future Challenge of Well Testing in a North African Field: An Overview", presented in North Africa Technical Conference & Exhibition on 12 to 14-Mar-08 in Marrakech, Morocco.

Dahroug, A., et al. SPE # 106400 "Productivity Increase Using the Combination of Formation Isolation Valve and Dynamic Underbalanced Perforation". Presented at the European Formation Damage Conference held in Scheveningen, The Netherlands, 30 May-1 June 2007.
Research Interest
Petroleum Production Engineering
Petroleum Reservoir Simulation
Petroleum Reservoir Stimulation
Flow Assurance
Artificial Lift
Well testing