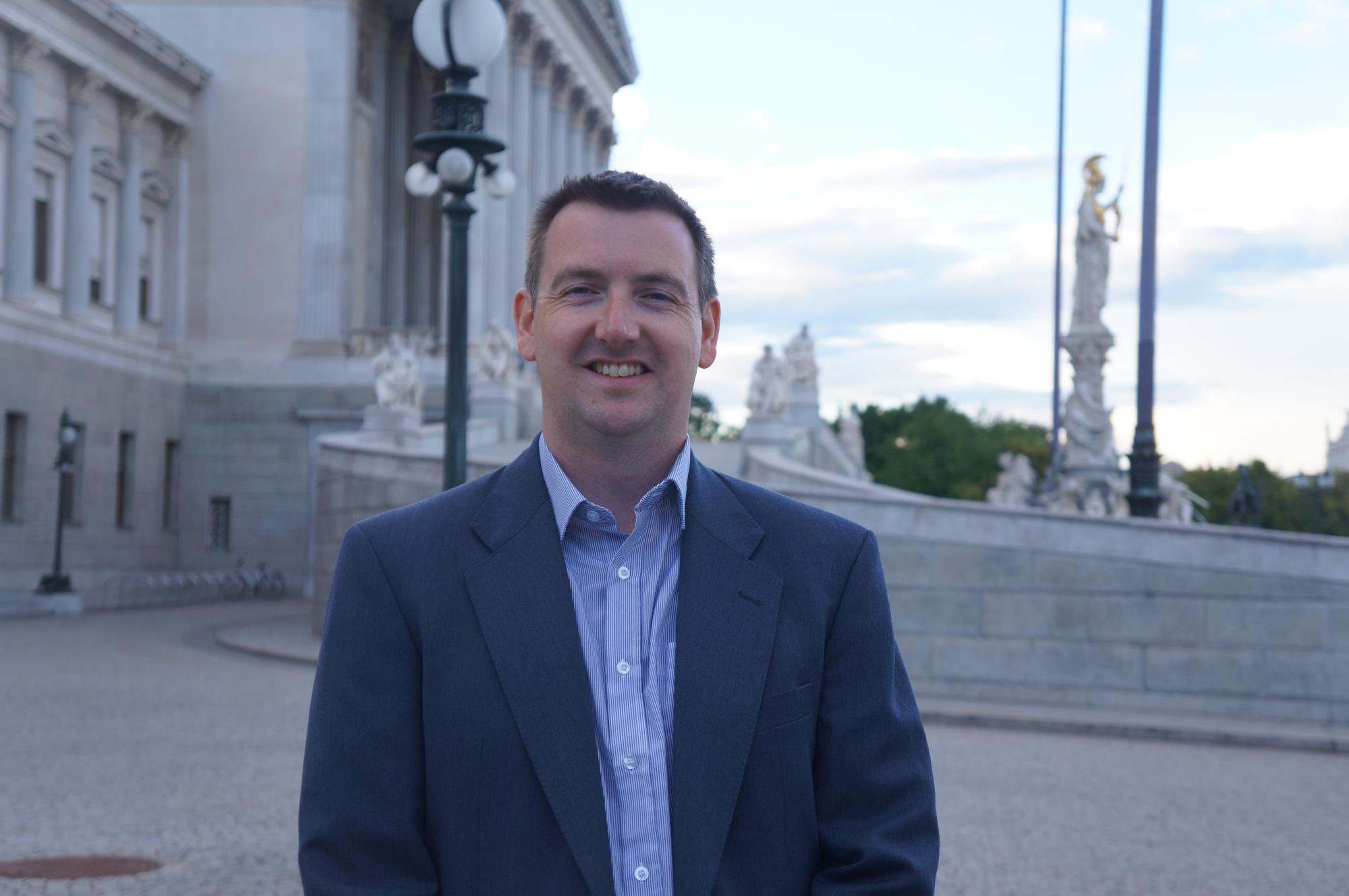 Robert
Mason
Position
Associate Professor and Director of the Middle East Studies Center
Department
Middle East Studies Center
Profile
Brief Biography
Robert Mason FHEA FRGS is an associate professor and director of the Middle East Studies Center at The American University in Cairo. His research focus is on the international relations and foreign policies of the Gulf States, as well as U.S., Russian, U.K., European Union, and Chinese foreign policy.
Mason has been awarded visiting fellowships with the Centre for International Studies at the London School of Economics (LSE), King Faisal Center for Research and Islamic Studies in Riyadh, and the Changing Character of War Programme at the University of Oxford. He has also been a visiting scholar at the Jordan Center for the Advanced Study of Russia at New York University, the Centre d'etudes de recherche internationales at Science Po in Paris, and was a researcher with the Center for Future Security Strategies at the Hudson Institute in Washington D.C.
Mason is the author or editor of five books: Reassessing Order and Disorder in the Middle East: Regional Imbalance or Disintegration? (2017), Egypt and the Gulf: A Renewed Regional Policy Alliance (2017), Muslim Minority-State Relations: Violence, Integration and Policy (2016), The International Politics of the Arab Spring: Popular Unrest and Foreign Policy (2014), and Foreign Policy in Iran and Saudi Arabia: Economics and Diplomacy in the Middle East (2014). His articles have appeared in a range of publications, including: Middle East Journal, Middle East Policy, Harvard Journal of Middle East Politics and Policy, Third World Quarterly, British Journal of Middle Eastern Studies, European Foreign Affairs Review, Canadian Foreign Policy Journal, Africa Policy Journal, German Journal for Politics, Economics and Culture of the Middle East (ORIENT), Journal of Central Asian and Caucasian Studies, and the Maghreb Review.
His op-eds have appeared in Financial Times, Georgetown Journal of International Affairs, OpenDemocracy, The National, The Diplomat, Fair Observer, The Hill, Iran Review, RUSI Newsbrief, Instituto de Empresa blog, LSE Politics and Society blog, and The Cairo Review of Global Affairs. His research has been supported by the European Union, AUC, British Institute of Persian Studies, HRH Prince Alwaleed Al Saud scholarship, and the LSE Middle East Centre.   
Mason has provided commentary to Die Welt, Radio France International, South China Morning Post, Voice of Russia, and has been interviewed by Girne University, Cyprus. He has delivered presentations for government and university audiences in the Middle East, the United States, Europe, and Asia, and is an associate member of Chatham House. He holds a PhD in Middle East Politics from the University of Exeter, U.K.