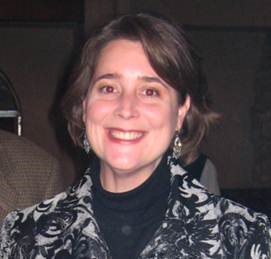 Allison
Hodgkins
Position
Assistant Professor
Department
Department of Public Policy and Administration
Profile
Brief Biography
Allison Hodgkins is an assistant professor of international security and conflict management in the Department of Public Policy. A graduate of the Fletcher School at Tufts University, she brings an interdisciplinary focus to the study of security that integrates theory, practice and regional perspectives. 
Prior to joining AUC, she spent more than 12 years in the Middle East working in international education. From 2006 to 2012 she directed the CIEE Study Center at the University of Jordan, which served more than 1,200 U.S. undergraduates and faculty during her tenure. She also served as academic director for a peace and conflict study-abroad program in Israel, Palestine and Jordan from 1995 to 2001.
She has extensive teaching experience in the field of international relations and has taught courses at the University of Jordan, Bentley College and Northeastern University. In addition, she has given training courses in negotiations for Jordanian diplomats at the Jordan Institute of Diplomacy. In addition to her PhD, which was awarded in 2010, she holds an MPA in public affairs (Lyndon Baines Johnson School), an MA in Middle Eastern studies (University of Texas at Austin), and a BA in political science (Bates College).
Recent Publications
"Guns for Promises: The Failure of Asymmetric Security Guarantees to Settle Armed Self-Determination Conflicts."  Unpublished Dissertation, Summer 2010.
"A New Layer to a Complex Problem: Review of Vali Nasr's The Shia Revival." The Sais Review of International Affairs," Winter -Spring 2007
"Beyond Two States: Alternative Visions of Self-Determination for the Peoples of Palestine." The Fletcher Forum of World Affairs," Summer 2004
"The Consolidation of Identity and Power: Understanding the Short Life of Yasser Arafat as a Partner for Peace." Middle Eastern Scholars Association of America, (MESA) 2002 Annual Meeting, Washington, DC.
"Facts on the Ground: Israeli Settlement Policy in Jerusalem." Palestinian Academic Society for the Study of International Affairs, Jerusalem, 1998.
(Reviewed in Journal of Palestine Studies, vol. 112, Summer 1999)    
Research Interest
sources of insecurity at the regional, state and societal level, onset and termination of internal armed conflict, negotiation and different methods of managing conflict that have been practiced in the region.