Keep AUC Safe
Help keep the AUC community and our families protected!
Top 5 Reasons to Wear a Mask
Wear a Mask Indoors and Outdoors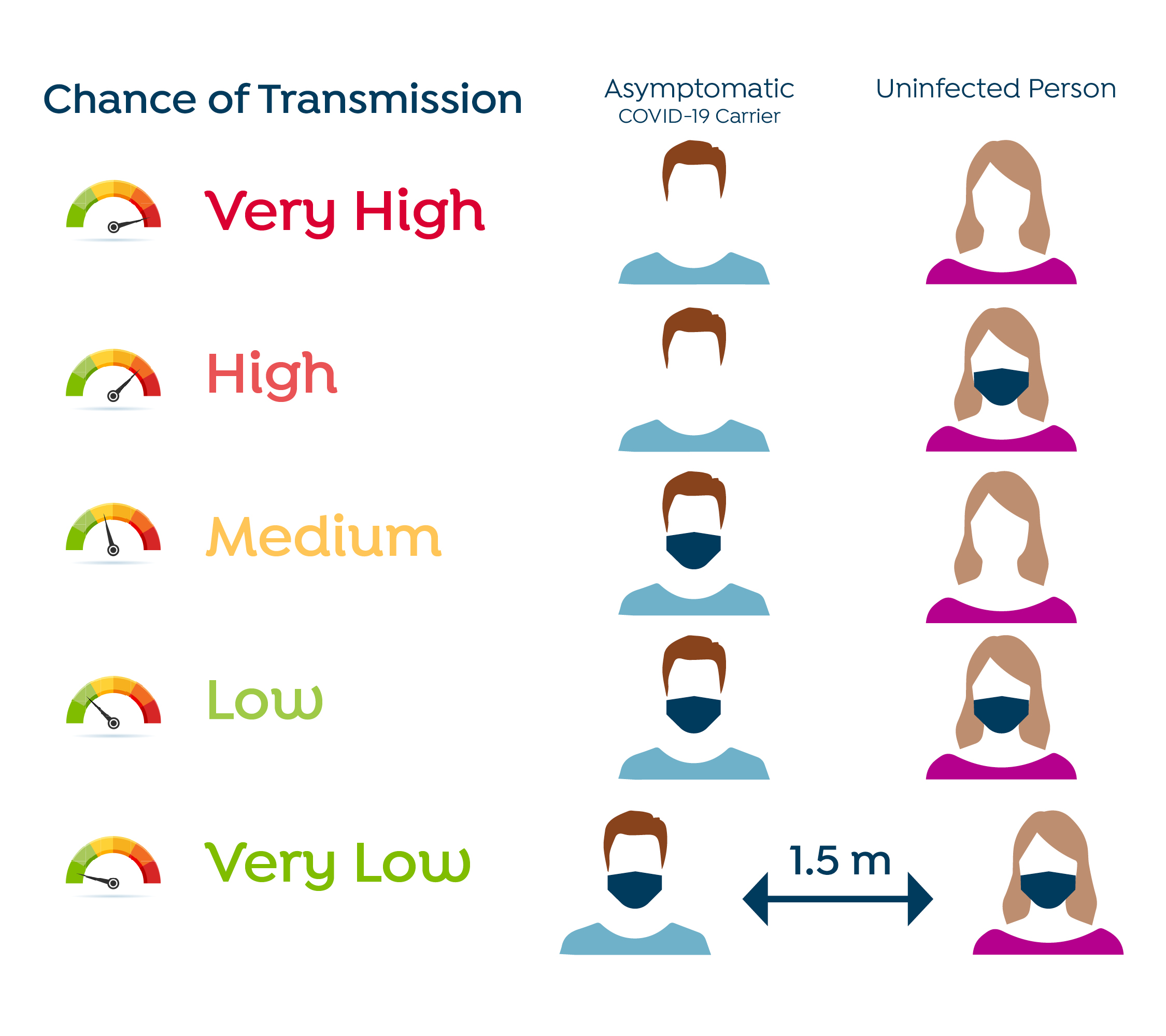 FAST FACTS
Being outdoors is not enough reason to be without a mask. According to the CDC, if you are outdoors in areas where there are lots of people (like the Plaza during assembly hour) and high transmission like Egypt, you should be wearing your mask

The coronavirus pandemic is not over.

The Delta variant is now in Egypt (wave 4) and has caused spikes of infection in many countries around the world. Moreover, there continues to be a risk of other variants in the future (if vaccination continues to lag around the world) that could be more severe or resistant to the vaccines.

Being vaccinated does not mean you can't infect others nor does it mean you will not get sick. The purpose of vaccination is to reduce or eliminate

severe illness and death

. Vaccinated individuals could have no symptoms or mild symptoms, which means their vaccination is effective.

People who have previously caught the virus before can still catch it again and can still be contagious - not immune.

The Delta variant is spreading more rapidly among the unvaccinated younger age group - from 15-30 - unlike the first wave which hit older populations.

You can be a carrier without symptom

The only way to protect yourself and others from catching the virus is by doing 3 things all the time

:
a. Mask wearing (indoors and outdoors)
b.

Social distancing


c.

Washing hands/disinfecting
Do's and Don'ts of Persuasion
Volunteer Etiquette Guide

DO'S
Know the data. The more knowledgeable you are, the more likely your message will get across.

Anticipate some of the challenges some students have with wearing masks.

Have a list of FAQs handy. Also, have additional resources in case students want to know more. Check out the Top 5 Reasons to Wear a Mask (see above).

Practice with other student volunteers

before

going out to meet the community. It would also help to practice on faculty members. You may contact Professor of Practice Firas Al-Atraqchi for practice if you wish.

Be motivated. If you are not motivated, your message will likely not get through. By the same token, you should believe in what you are communicating.

Have direction and purpose. Know your audience, and know why you are speaking with students on campus: to show them that wearing masks is a necessity for health and safety.

Dress well to appear organized and well-kempt.

Be outgoing and smile at all times. This may seem odd, given that you are wearing a mask, but you can tell if someone is smiling from their eyes and facial contractions.

Know when to approach someone. If someone is engaged in a conversation with others, do not interrupt them. Be courteous.

Be composed, keeping in mind that you may be ridiculed, insulted or totally ignored.

Speak slowly and clearly and be ready to repeat yourself if asked.

Be relaxed but attentive.

Be patient above all else. Getting a message across can take time and care.

Be prepared to listen and be genuinely interested in what students are saying to you and what feedback you are getting. Again, this shouldn't be a sales pitch but rather a

conversation

.
DON'TS
Do not react emotionally, appear nervous or respond in kind if insulted.

Do not give up if students walk away from you. You should expect rejection

and

objection. If you succeed in getting through to just one person out of 10, that one person will influence their friends and family, starting a chain reaction of appropriate masking behavior.

Do not be distracted, uninterested or negligent.

Do not sound like you are making a pitch, reading from a script or selling something. Read over your communication several times until you feel comfortable with it. Do not recite, and be inclusive.
Call for Volunteers
Sign up to volunteer to remind people on campus to wear their masks and adhere to safety measures.