October 24, 2021
Join distinguished panelists in a three-part series of discussions addressing some of the most pressing issues of our time from data science and AI to meeting the challenges of sustainability, global health and human ecology, and migration and refugees in our region.
Sustainability, Global Health and Human Ecology
A healthy environment is a critical component of sustainable development. The World Health Organization estimates that one-fourth of the disease burden in the developing world is due to environmental factors with air pollution alone killing 7 million people, mostly children and women, each year. Non-communicable diseases, such as neurodegenerative, cardiopulmonary and metabolic disorders, have been linked to exposure to environmental agents. Additionally, practices and technologies designed to promote sustainability and economic development may have unintended adverse environmental health effects. It is important in the context of health, that environment be broadly defined to include the cultural, social, behavioral and ethical determinants of well-being, which can serve to modify outcomes. Therefore, it is essential that a holistic "global" multidisciplinary approach be taken towards sustainable solutions. Furthermore, it becomes incumbent on researchers and practitioners to inform policy, which should be evidence-based, promote equity, and engage communities in these solutions. This is the underlying foundation for sustainability, a global health paradigm in the context of the human ecology which promotes knowledgeable stewardship of the planet.
This panel will discuss the following interrelated themes:
Covid-19: A lesson for the future in meeting the challenges of sustainable development.

Diagnostics, mitigation and prevention: The gift and challenges of technology.

Climate change, the exposome and precision health.

Impact of social equity, environmental protection and responsible sustainability.

The opportunities and challenges offered by the paradigm shifts on the social front, and the engagement of the Arab region with such paradigms.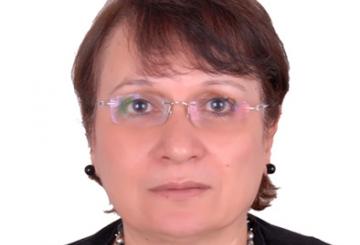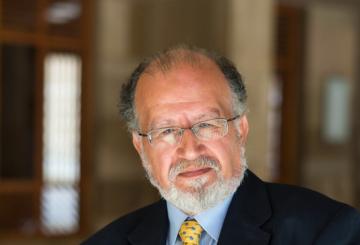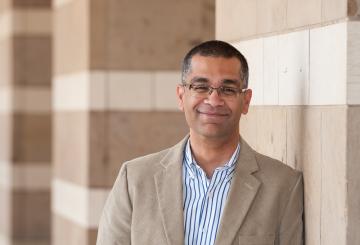 Migration and Refugees - A Regional Perspective
Moderator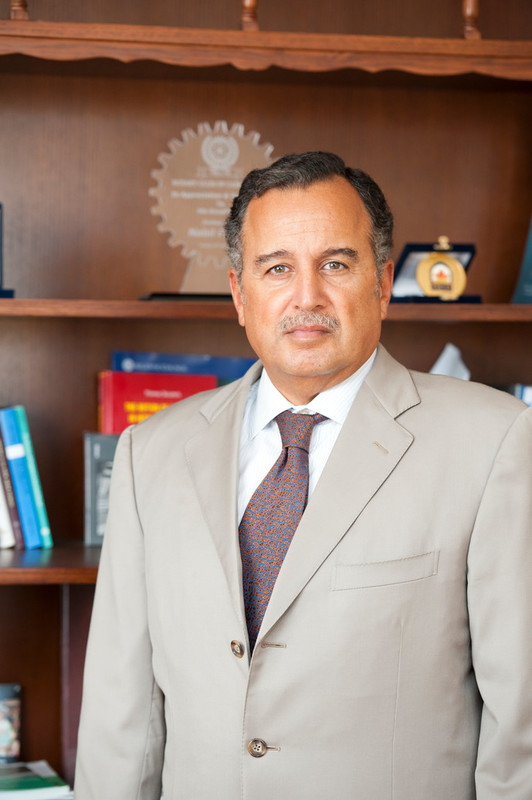 Nabil Fahmy
Dean of the School of Global Affairs and Public Policy
Distinguished University Professor of Practice in International Diplomacy
As a result of conflicts the International community has seen a surge in the number of refugees and forced migrants. This has been ever so true for the Middle East. In fact the Arab World is the first region hosting and producing asylum-seekers and refugees. As a host, the region has a history of providing protection to refugees such as the Armenian and victims of World War II. From within the region, the Palestinian refugee question is enduring. In the last decade, the Syrian civil strife generated refugee flows in the millions that sought protection in bordering and other regional countries. Yemeni, Libyan and Western Sahara refugees also spread in the region. In the mid-2010s, Syrian refugees reached Europe causing alarm in countries of the European Union, thus shedding greater light on the issue and its challenges
Refugee flows raise the interrelated questions of international protection and livelihoods. International and regional legal instruments, and customary law, regulate the protection to be provided to asylum-seekers and refugees. Instruments also provide for international cooperation in ensuring protection, livelihoods and durable solutions for the refugees. International cooperation is crucial for enabling host countries to ensure decent livelihoods for the refugees they host. Such as in the Arab region, hosts are mostly developing countries with economic and development burdens of their own.
The panel will discuss all the above issues relating them to the settlement of the conflicts that produced refugee flows in the first place.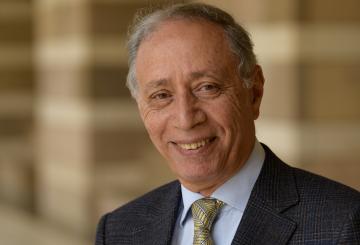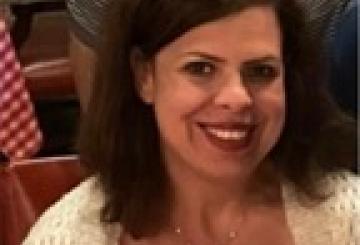 Data Science and Artificial Intelligence
Over the past few decades, phenomenal advancements in the science and engineering of computing have helped shape society as we know it today. The next decades will also surprise us with game-changing disruptions on all fronts. While many factors are contributing to this computing age of enlightenment, intelligence that attempts to mimic and often exceed that of humans, as well as an ability to make sense and good use of the global tsunami of data are at the front lines of such achievements. Artificial Intelligence as a domain, along with Data Science with obvious contributions from basic sciences, position themselves at the core of computing with fascinating cross-disciplinary contributions and applications. One could claim that there is no bright future for the well-being of humanity without contributions in those two domains. Advances in medicine, pharmaceuticals, space travel, transportation, logistics, safety and security, assisted living, humanities, journalism, linguistics, and many more are but examples of domains that are fueled by contributions in Artificial Intelligence and Data Science. This panel touches the surface of those two domains, highlights some of the wow factors of each of them, and a glimpse of how AUC is helping shape the future in its own way.