Sustainable AUC
Sustainable AUC
AUC is supporting academic research to address climate change, but we also know it's just as important to create a sustainable environment at home.
We tackle sustainability from every angle; decreasing the University's carbon footprint, promoting environmental research and education, implementing recycling programs and raising public awareness. In order to carry out these projects, AUC has established the Office of Sustainability and the Center for Applied Research on the Environment and Sustainability (CARES).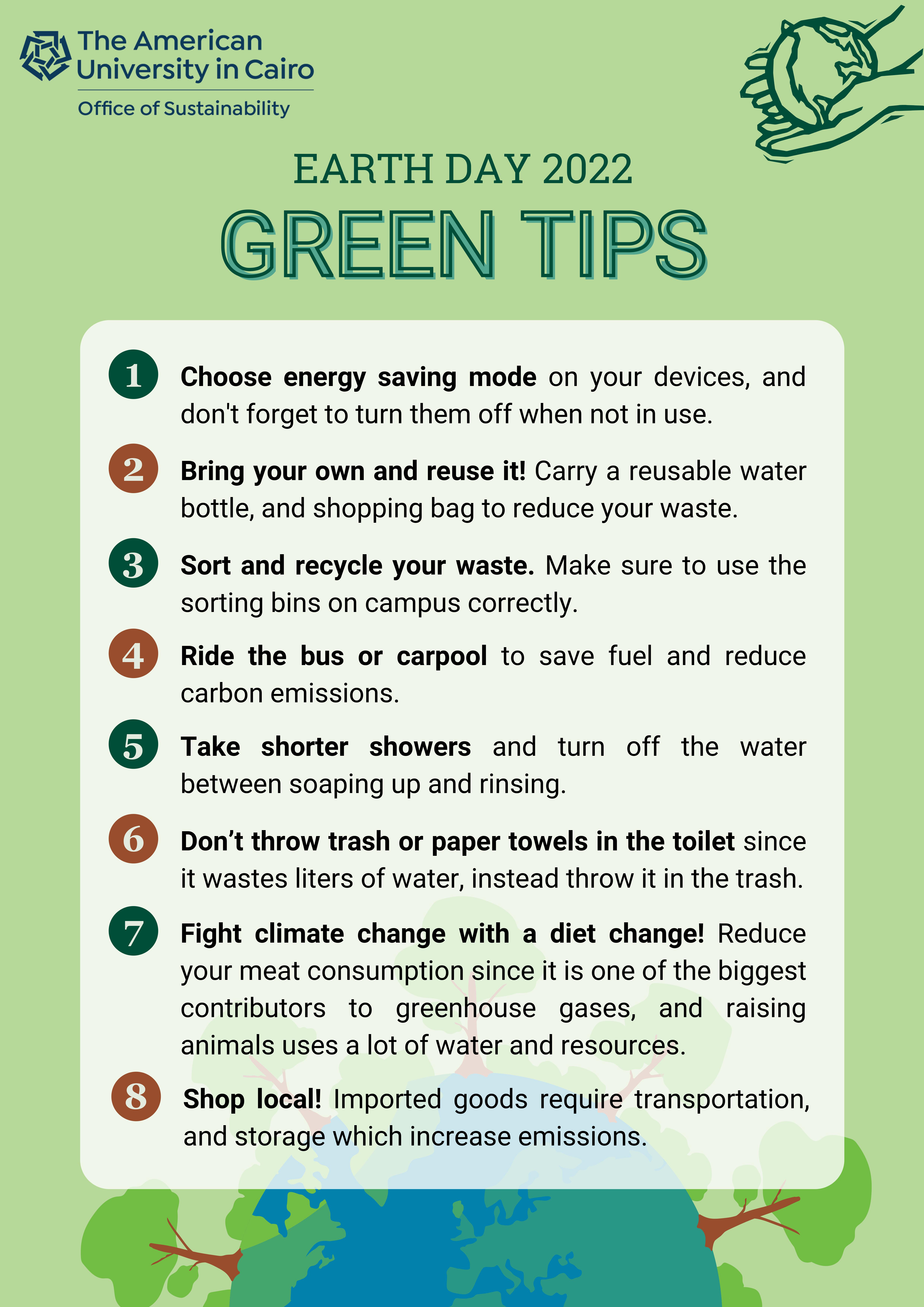 On the occasion of celebrating Earth Day this year, the Office of Sustainability has released eight tips to stay sustainable.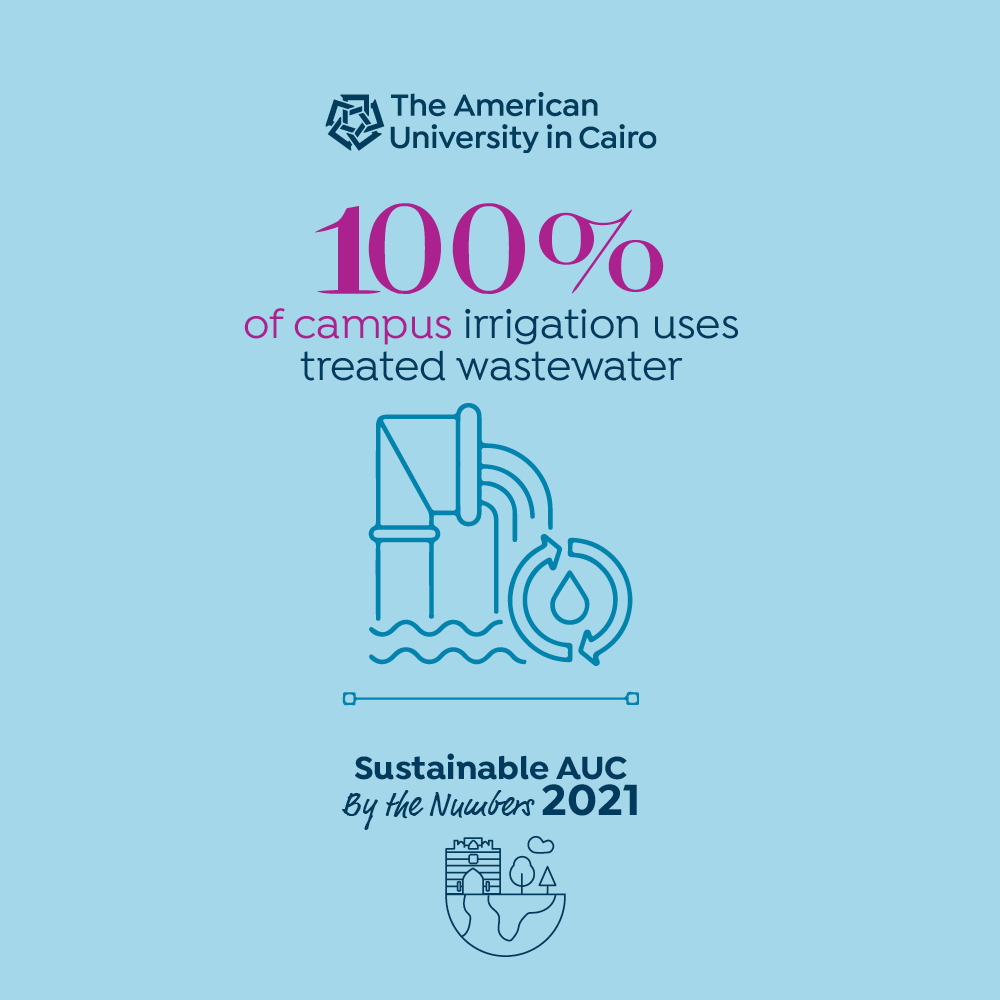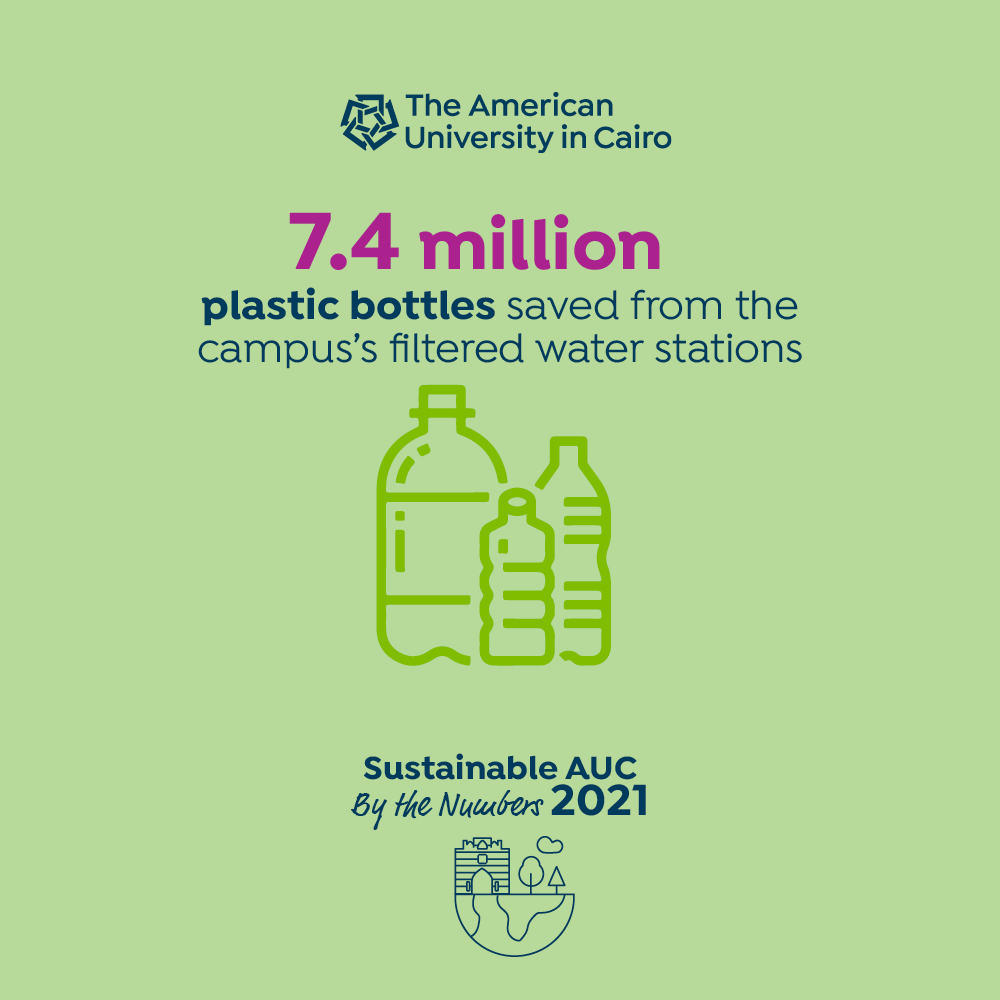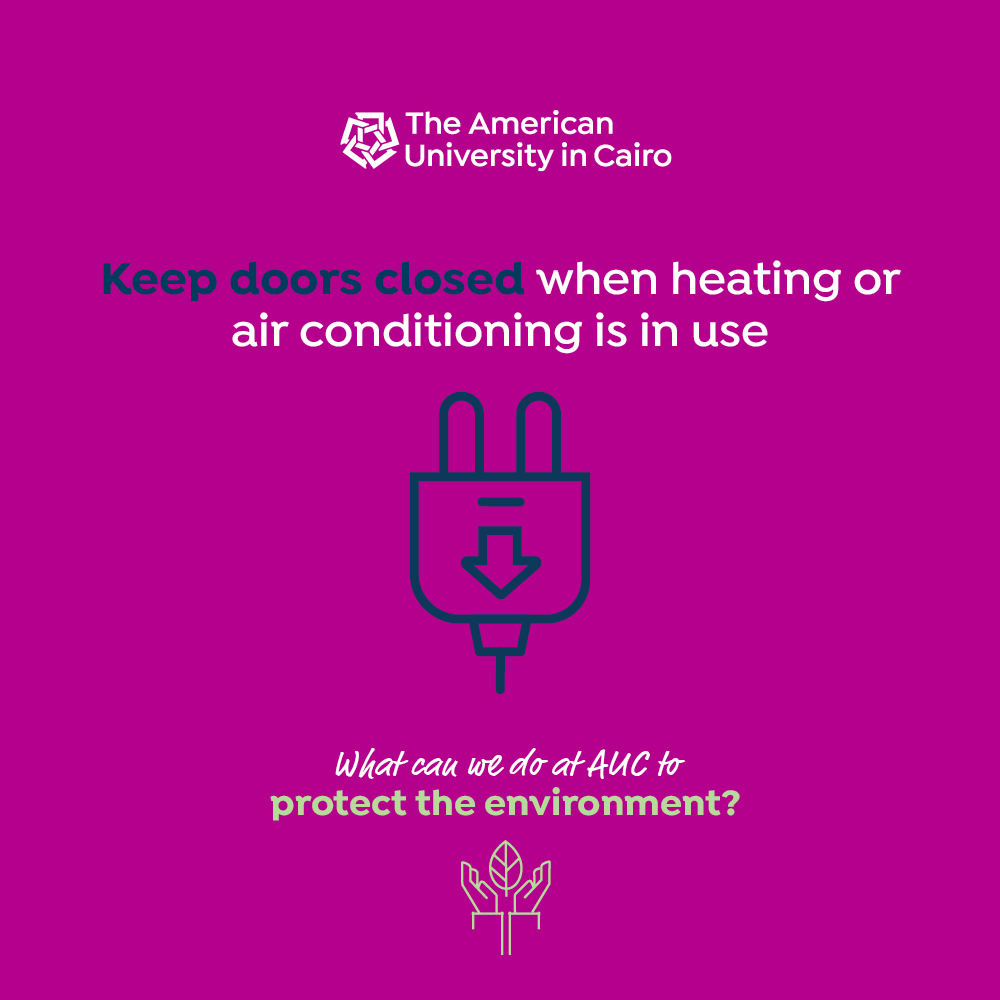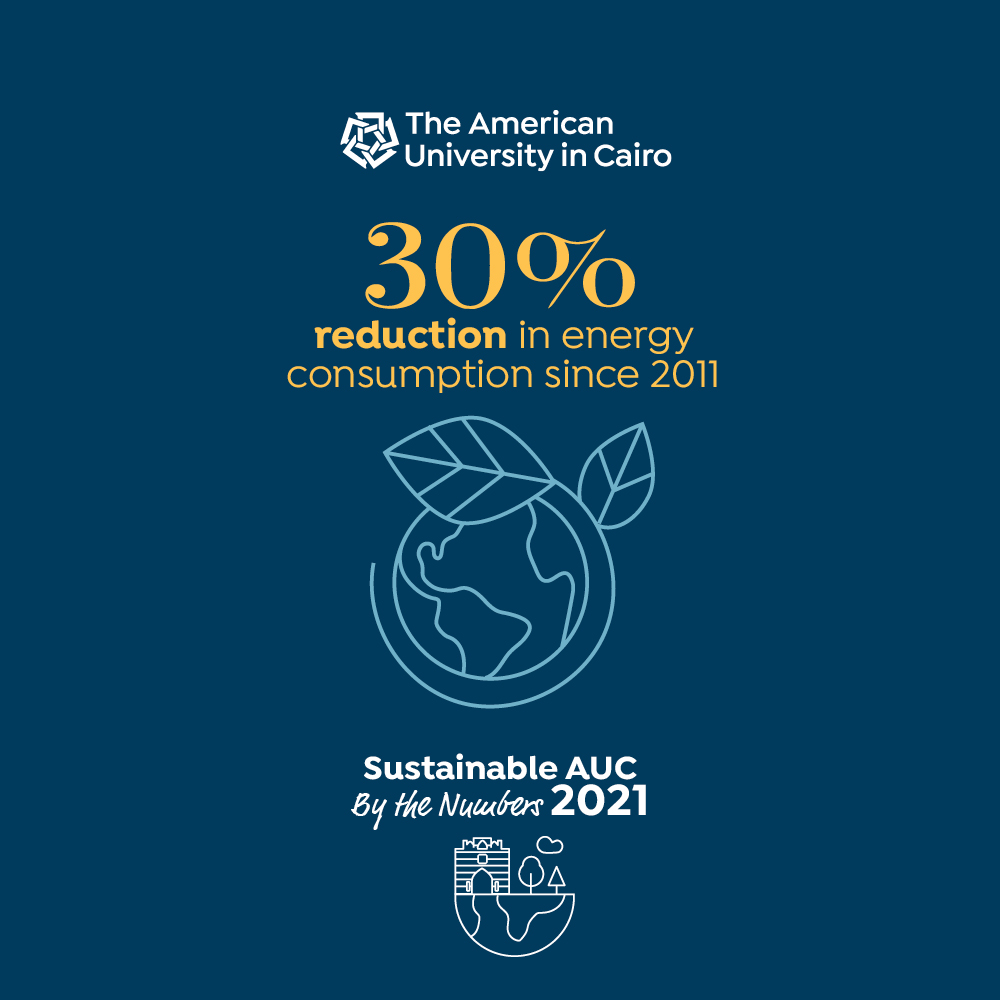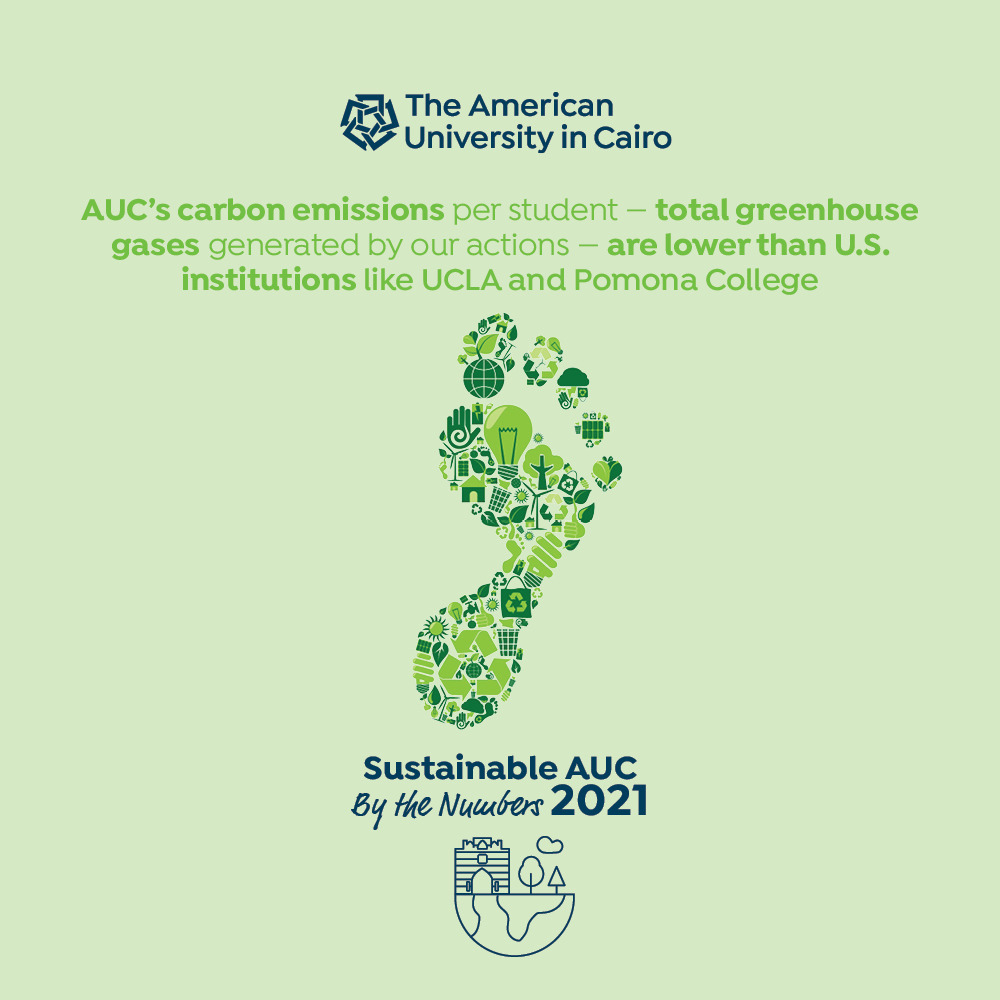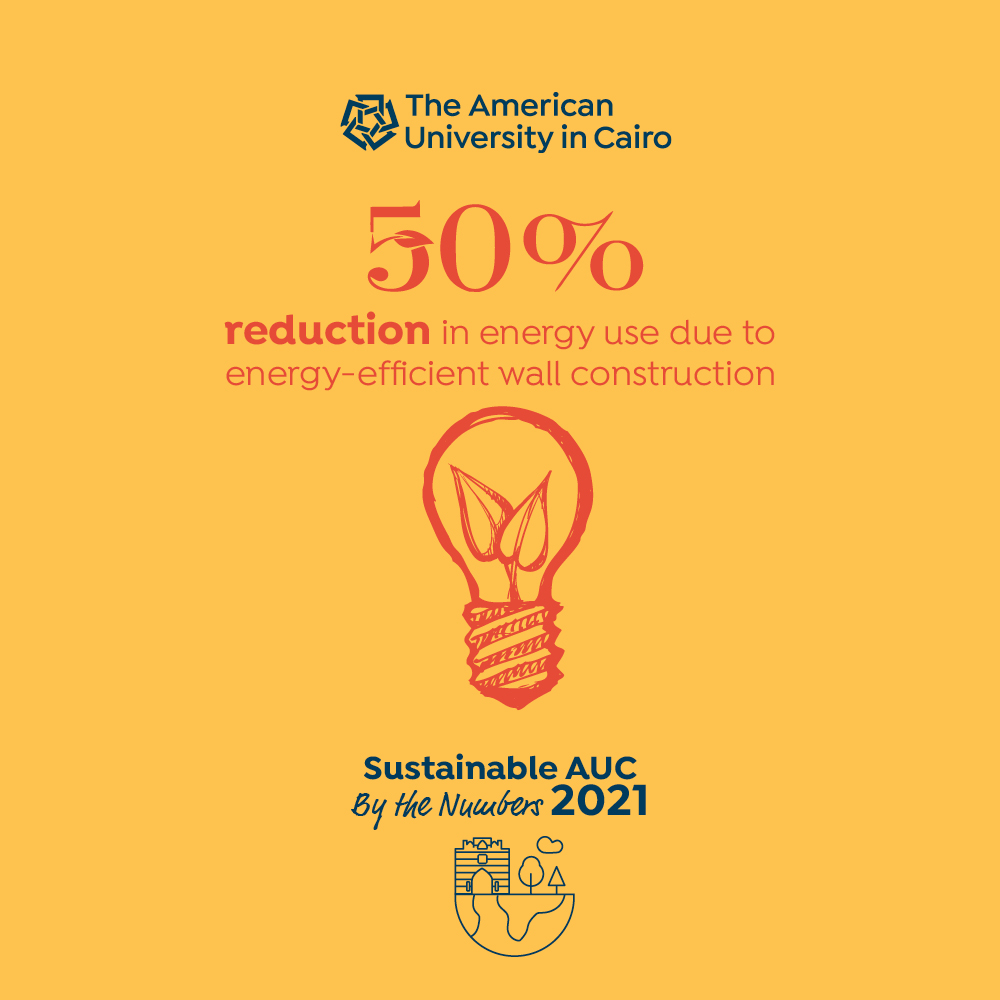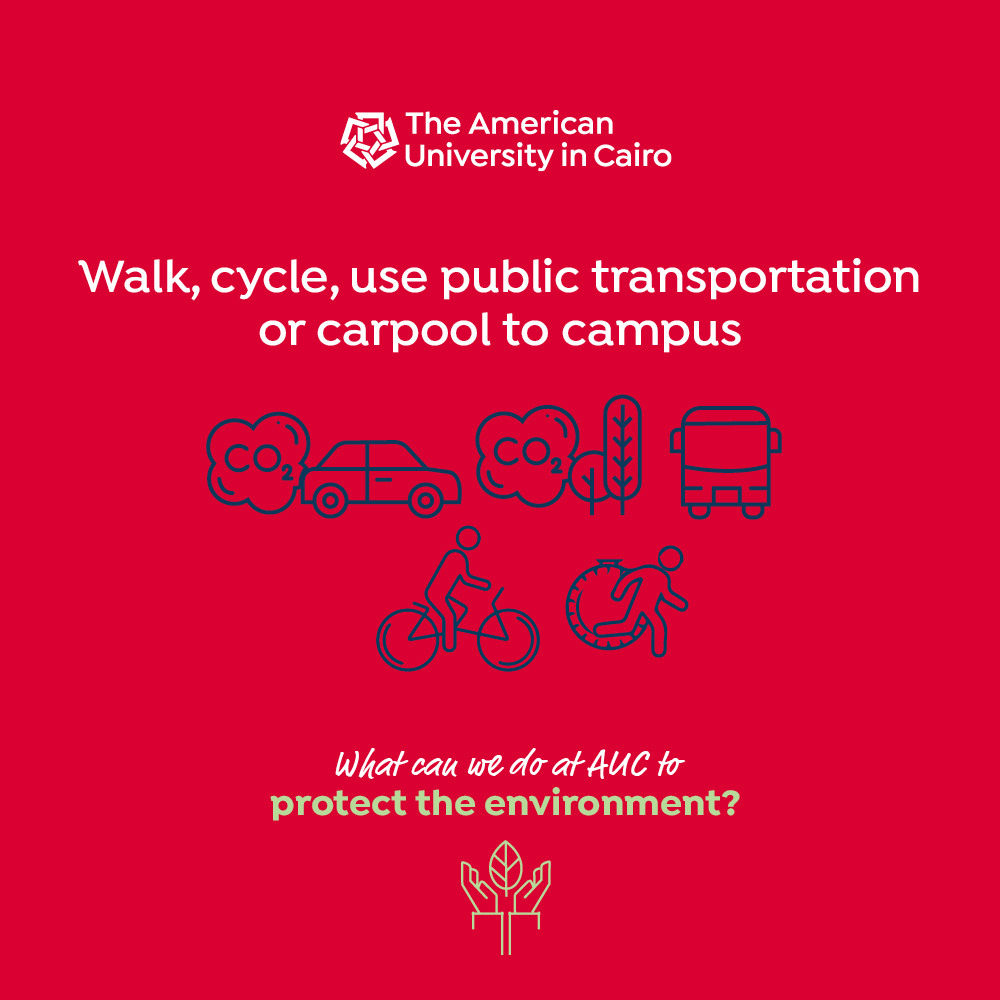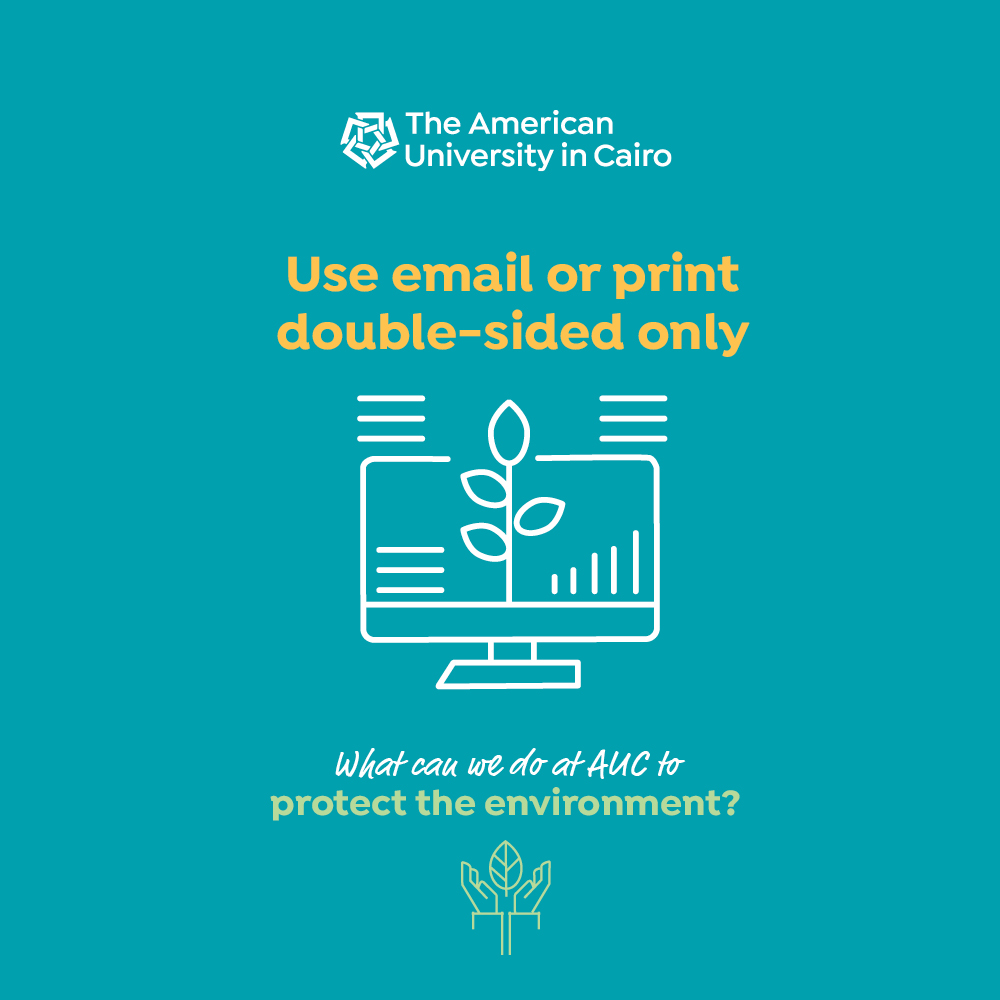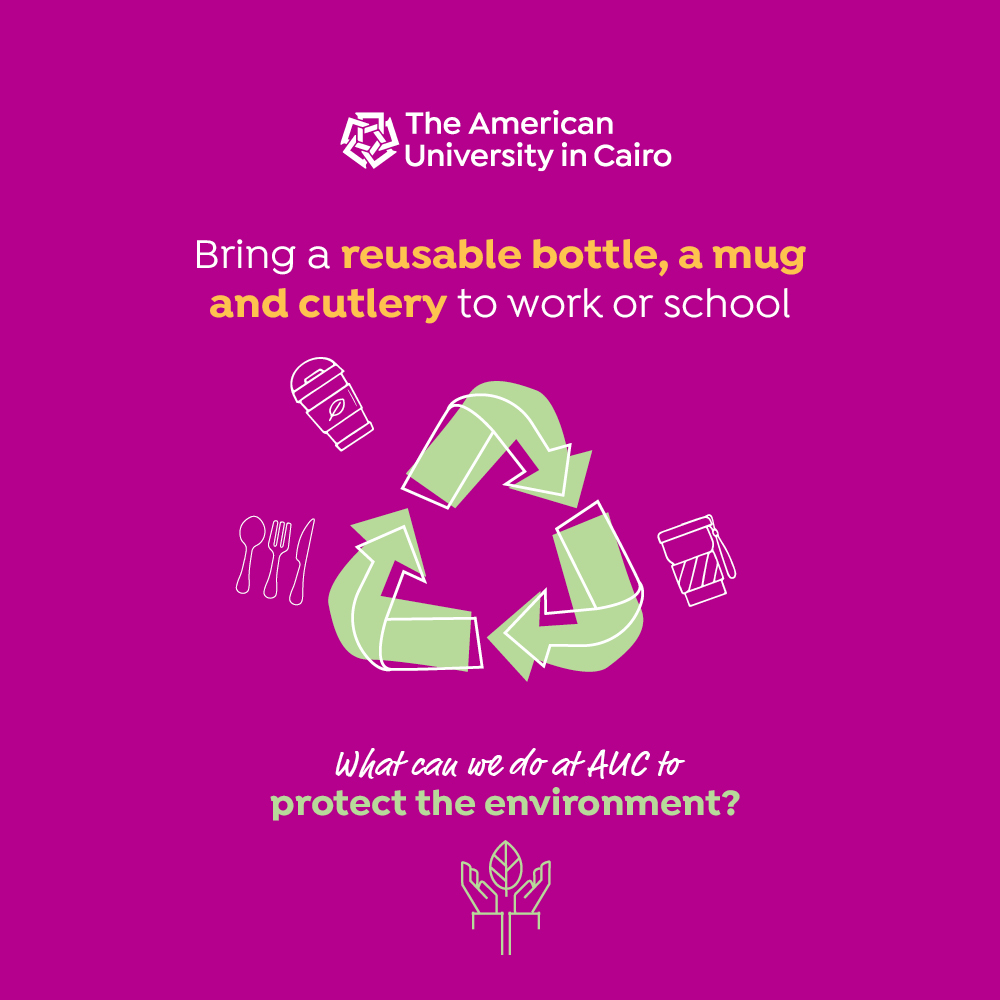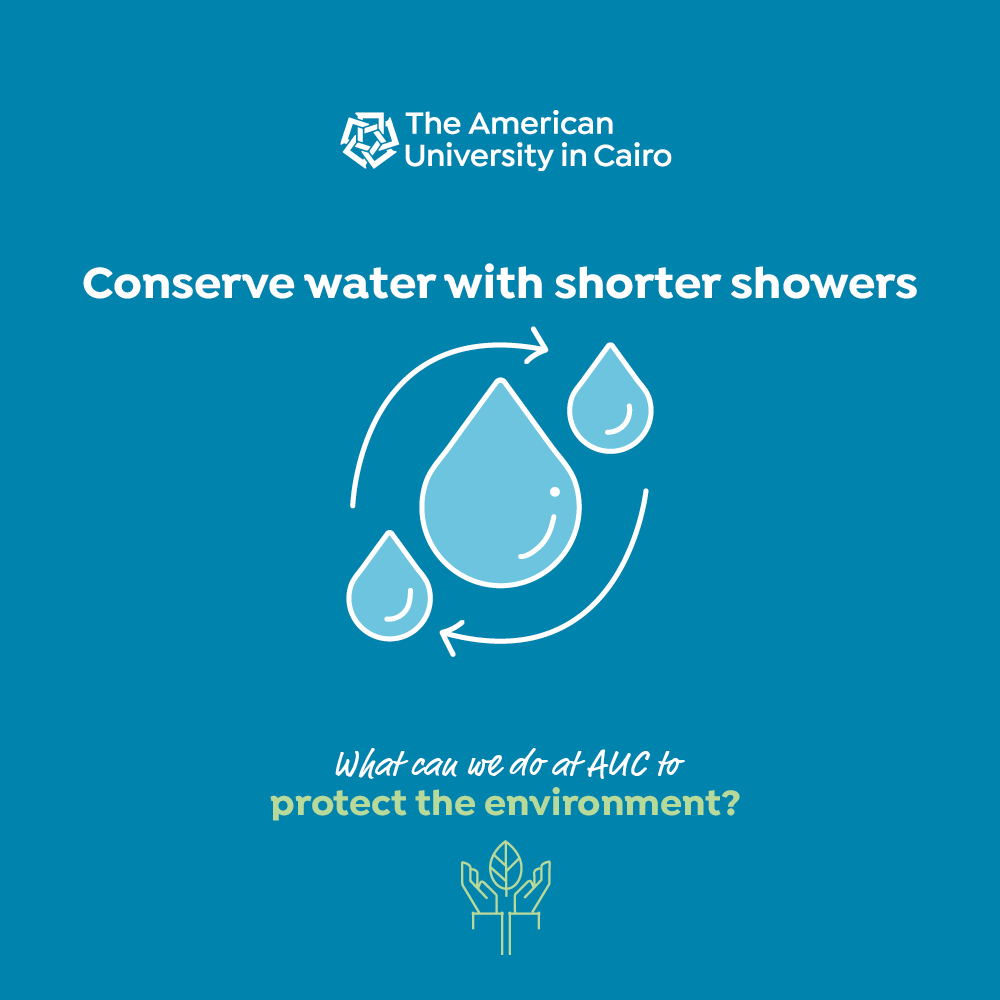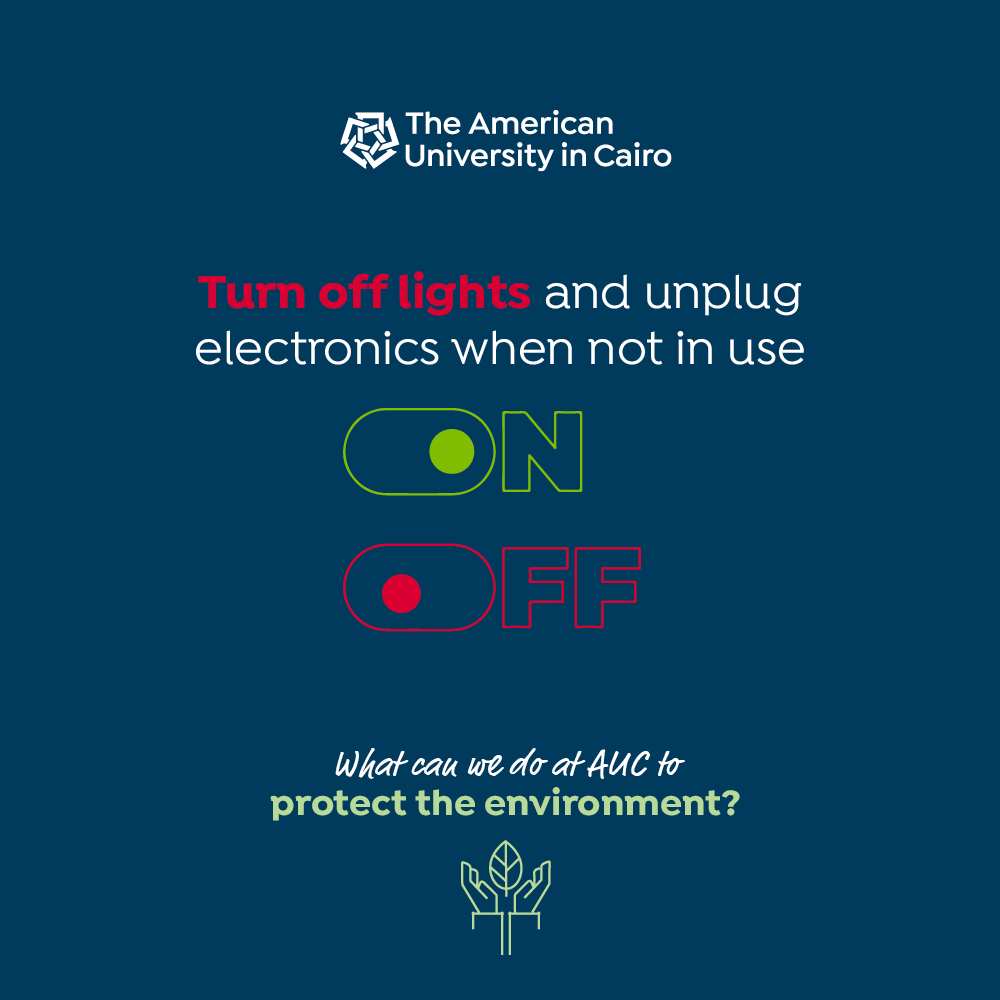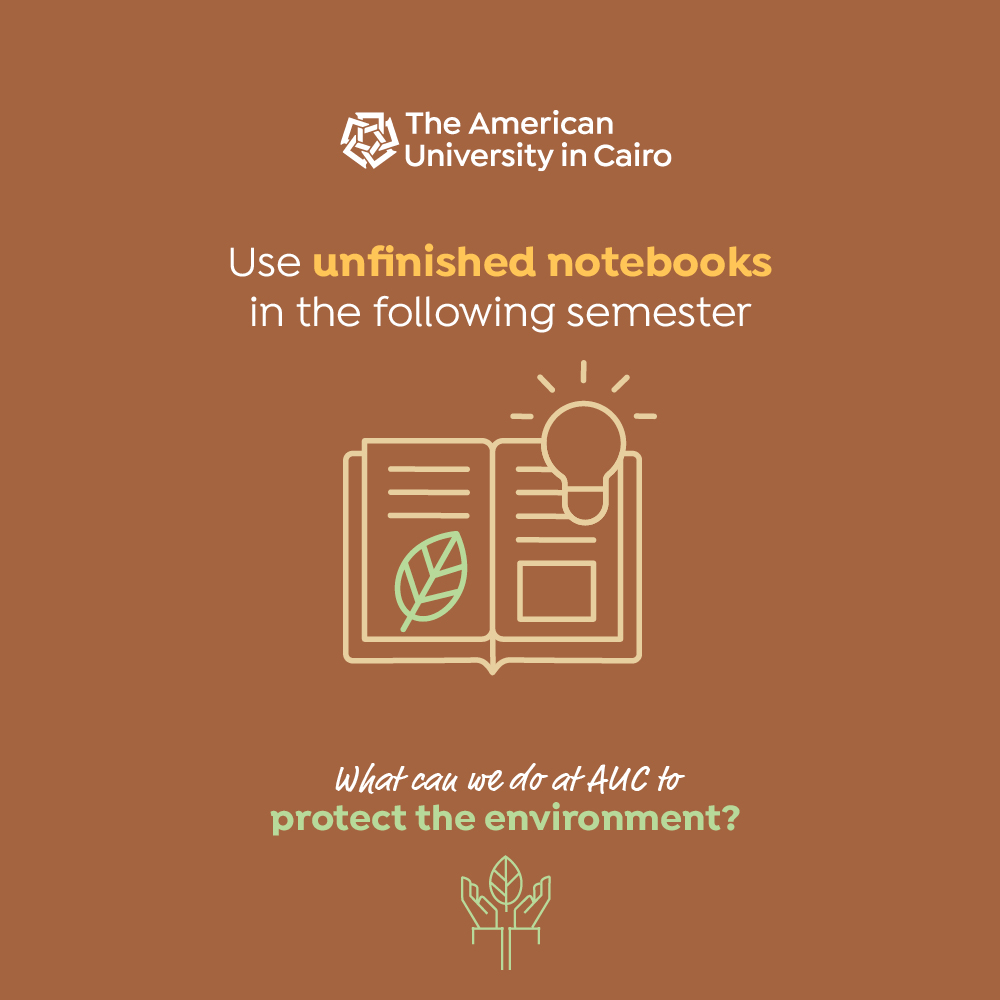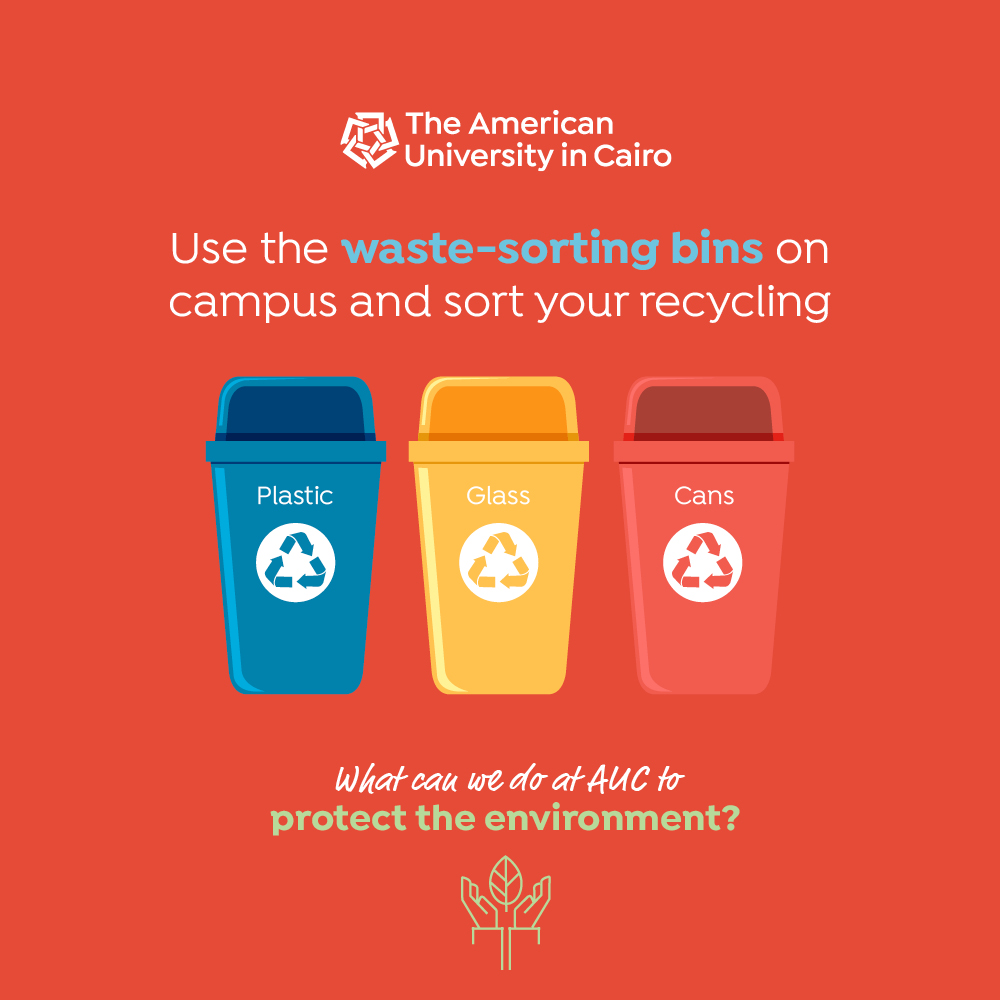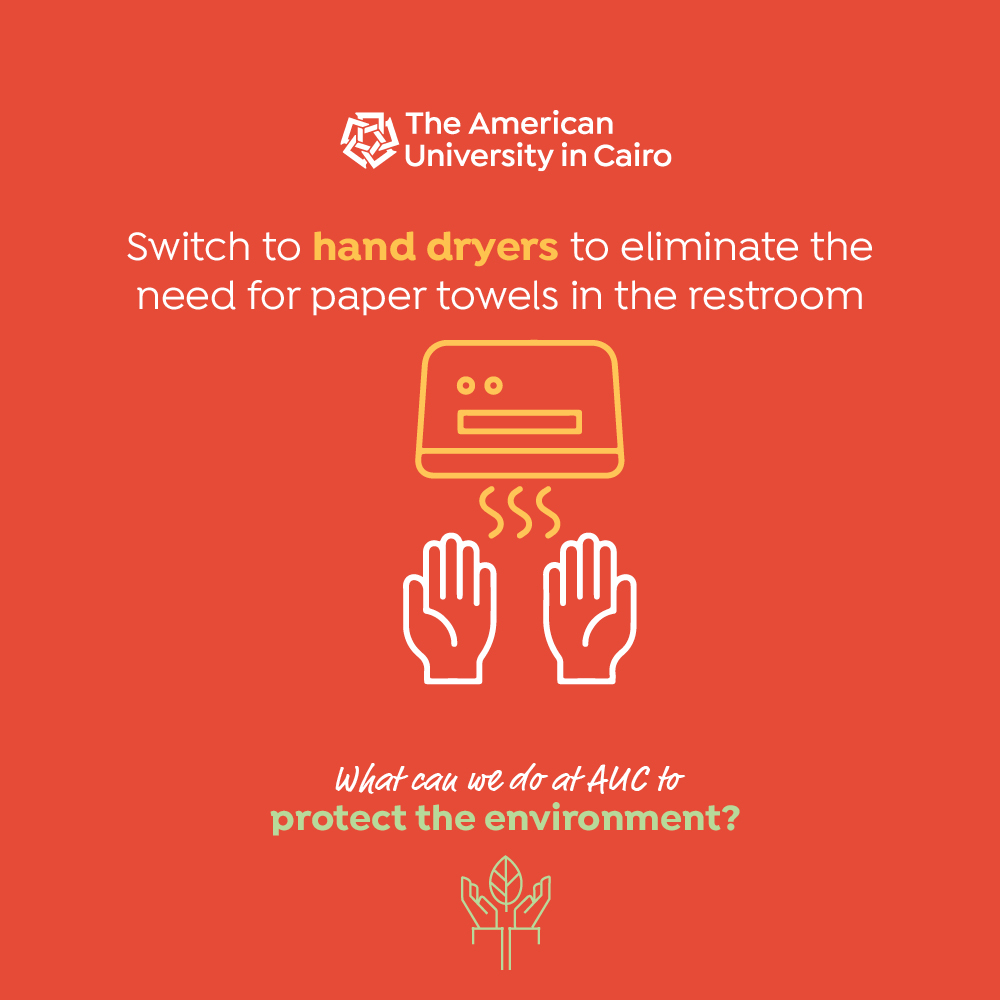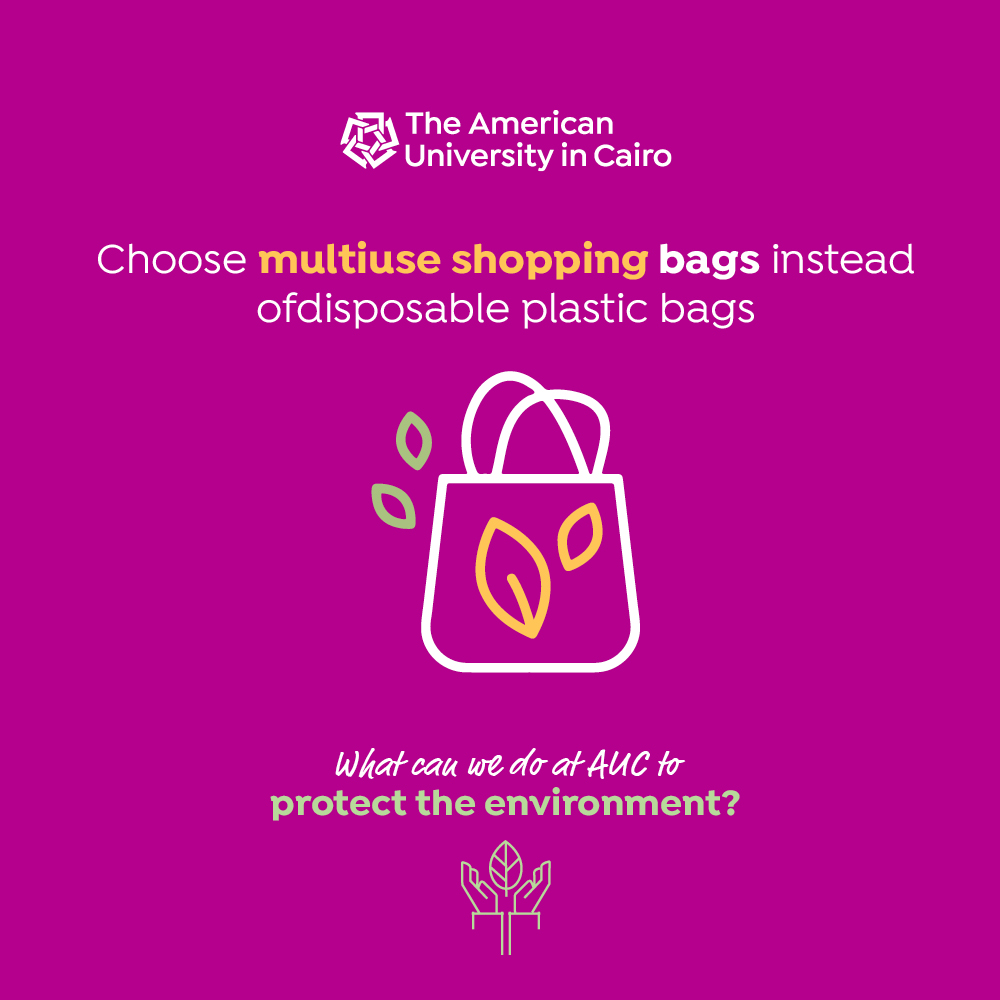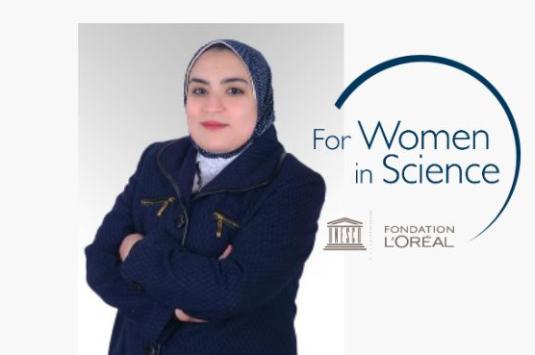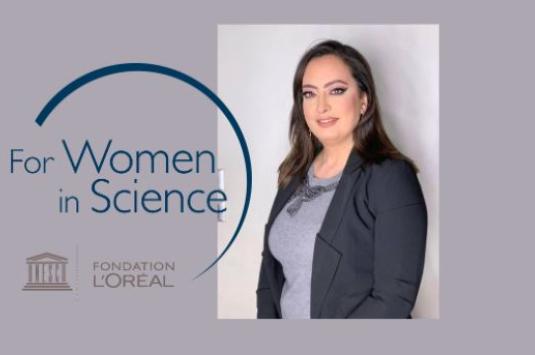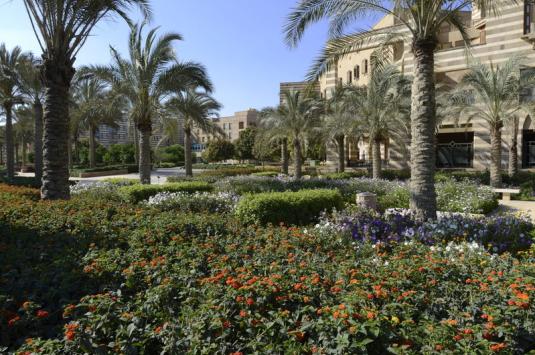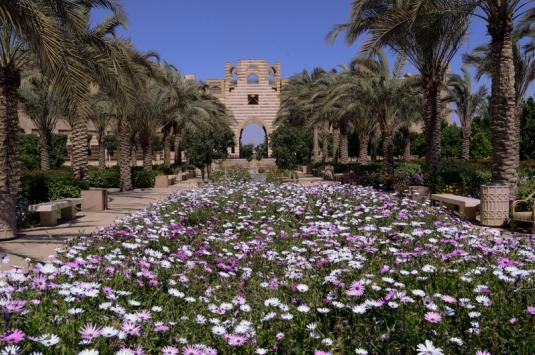 Total Research Funds Dedicated to Sustainability
0
Reduction in Carbon Footprint as a Result of COVID-19
0 %
Student Organizations Working Towards Sustainability
0
In Egypt and Africa in GreenMetric World University Rankings 2021
0