AUC Welcomes First-Ever Cohort of Tomorrow's Leaders Graduate Program
"Having a fellowship like TLG [Tomorrow's Leaders Graduate program] is just like a perfect step in my life. Being a part of AUC is a dream that every student at any place around the world would wish to have. Not only that — what's really surprising is that it covers my preferred area of study," said Tomorrow's Leaders Graduate fellow in international and comparative education Shaima Almonefie from Taiz, Yemen.
"Having this fellowship means removing all my obstacles as a non-native woman in Egypt. It will enable me to develop my skills and concentrate on my studies," said Almonefie. 
Almonefie is among 10 fellows to join the first graduate cohort of the TLG program at AUC, a joint graduate fellowship program between AUC and the U.S. Department of State, Bureau of Near Eastern Affairs (NEA/AC). TLG equips academically qualified and economically deserving students with the professional qualifications and experience needed to advance knowledge and contribute to the achievement of socially relevant outcomes, through organized graduate study and research that furthers the professionalization of emerging leaders and proposes local solutions to shared problems in the MENA region.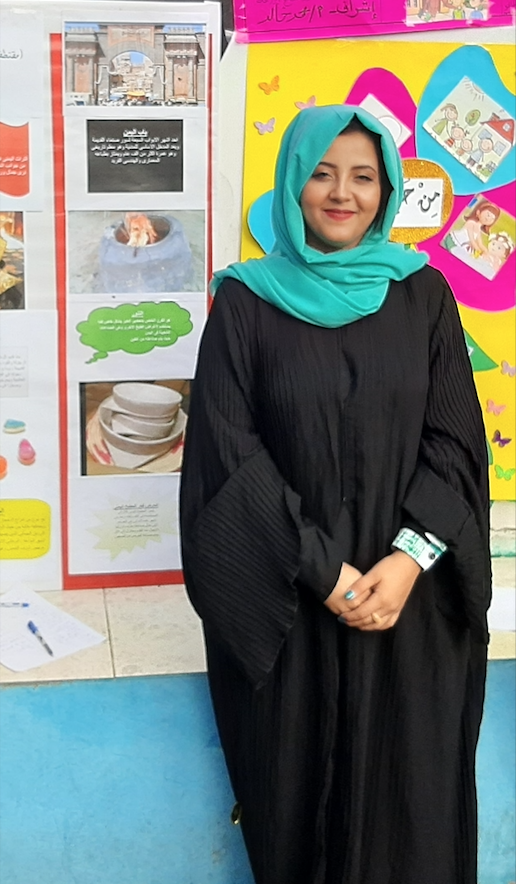 Almonefie has been a teacher for more than eight years and believes in education more than anything else, considering it a gift from God. Her best moments are spent teaching, and helping and guiding others. She  hopes to educate and culture generations to come through adopting the most effective strategies of education relevance and quality, particularly in Yemen. Through the fellowship, she hopes to achieve a big part of her "shining dreams."
The TLG fellowship program at AUC is designed to support 19 socioeconomically deserving and geographically diverse TLG applicants from the Middle East and North Africa to pursue their master's degrees in economics, international and comparative education, migration and refugee studies, or nanotechnology within three years. Nationals of Algeria, Jordan, Lebanon, Morocco, Tunisia, Yemen and displaced Syrian citizens residing outside of Syria are eligible to apply.  
"As a refugee living in Egypt for around eight years and working many different jobs, I feel that my experience, knowledge and skills will allow me to succeed in this major and maybe someday, I will be able to offer something that can help migrants and refugees around the world," said TLG fellow in migration and refugee studies Wasim Alaa Eldin from Damascus, Syria.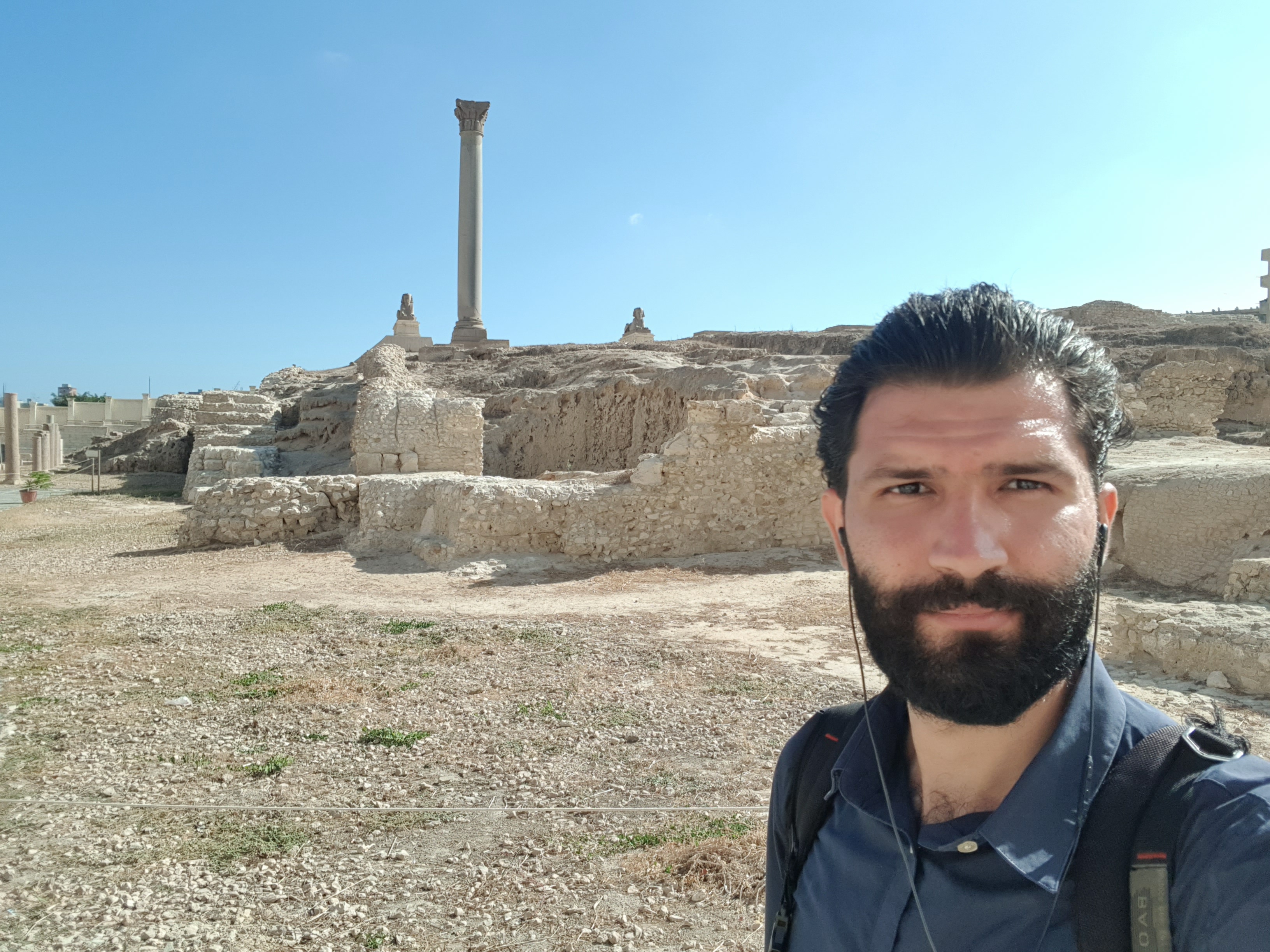 Alaa Eldin left Syria eight years ago due to the war and aspires to learn how institutions working with migrants and refugees operate and improve the system to eventually start his own business, where he would exclusively hire migrants and refugees to showcase their potential to the world. He's been working at St. Andrew's Refugee Services for two years. His work brings him one step closer to his goals by monitoring and evaluating the support provided to refugees and migrants and developing new procedures to make the process more efficient and easier.
The primary objective of the TLG fellowship program is to build a cadre of professional leaders who are civic-minded, intellectually able and professionally skilled to become the community, business and national leaders of the future.
"Throughout my experience in the educational field as a teacher in Yemen and Egypt, I have experienced many shortages in the performance of our third-world educational institutions. Although I have a great passion to be involved in such reform, I lack the needed professional skills to do so," said TLG fellow in international and comparative education Sumood AlBahlooli from Yemen.
"The TLG fellowship is considered a golden opportunity for me to achieve this goal."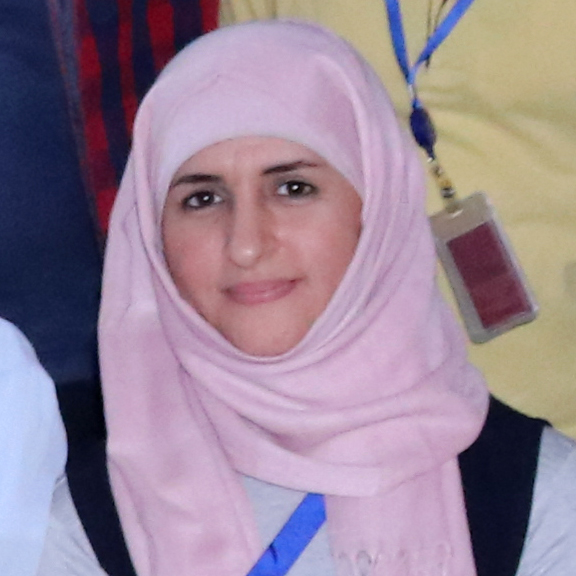 AlBahlooli is the first and only and Yemeni woman to write a book on indoors farming and win an international award for it. Moreover, she's the first to invent a character for children awareness against a semi-drug called "Qat" in Yemen. While she's proud of such achievements, she feels that she has much more to offer and dreams to be a master in the field of educational reform, believing this journey will lead her to "the best of herself."
The TLG program intends to cultivate leadership skills and the spirit of civic engagement and volunteerism among AUC's outstanding graduate students. By offering students a unique opportunity to pursue higher education, their potential is unlocked, and they start their journeys to becoming influential change makers.
"I do believe that if you have a true and righteous intention for something, the whole world will conspire with you to fulfill this intention," said AlBahlooli.