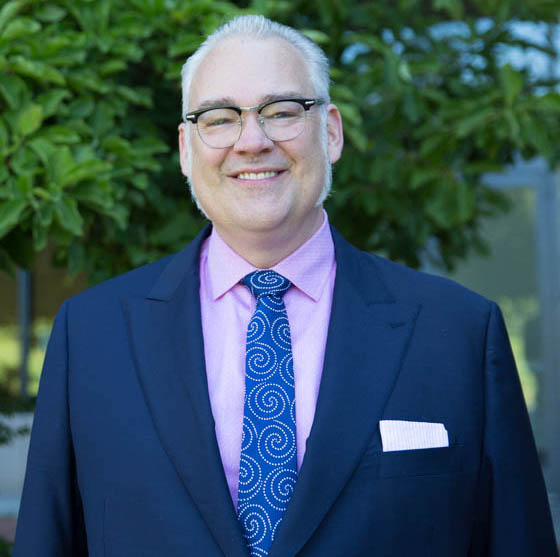 Brian
J. Bowe
Position
Associate Professor
Department
School of Global Affairs and Public Policy
Profile
Brief Biography
Brian J. Bowe is a veteran journalist, author, and educator whose work examines the interplay of journalism and culture. Bowe has 20 years experience teaching journalism and mass communication courses at the undergraduate and graduate levels. He has taught at Grand Valley State University, Michigan State University, CELSA/Université Paris-Sorbonne, and Western Washington University. As a Fulbright Scholar, Bowe taught in the American Studies graduate program at the University of Jordan. He also served as the lead on a U.S. State Department grant to work on a journalism education collaboration with L'Institut de Presse et des Sciences de l'Information in Tunisia.
Bowe earned his Ph.D. in Media and Information Studies at Michigan State University, where he also completed the Certification in College Teaching program. His research interests include journalism curriculum design and assessment and media framing and representations of Muslims and Islam in Western media coverage. In 2010, he co-produced the award-winning short documentary "The Death of an Imam." He was also co-creator and assistant director of the Social Science Research Council-funded project "Migrations of Islam: Muslim-American Culture in the 21st Century."
Bowe has written extensively about music. He is the author of young adult biographies of the Ramones, the Clash and Judas Priest. He is the co-editor of CREEM: America's Only Rock 'n' Roll Magazine (Harper/Collins), and has written liner notes for releases by Iggy and the Stooges, the MC5 and Was (Not Was). Bowe served as editor in chief of the online resurrection of CREEM Magazine and has published in regional and national publications such as Harp, Blurt, MLive and the Metro Times.
As a journalist, Bowe has worked at publications in Michigan and New Hampshire, covering beats like local government, business, transportation and entertainment. He has been published in outlets such as The New York Times, Foreign Policy, The New Arab, The Washington Post, Crain's Detroit Business, Grand Rapids Press, Ann Arbor News, and Muskegon Chronicle.
Bowe, B. J. (2019) Bands That Rock: The Clash. Berkeley Heights NJ: Enslow. http://www.enslow.com/books/the_clash/4728

Bowe, B. J. (2019) Bands That Rock: The Ramones. Berkeley Heights NJ: Enslow. http://www.enslow.com/books/the_ramones/4733

Bowe, B. J. (2009). Metallic K.O. In R. Matheu (Ed.), The Stooges : the authorized and illustrated story (pp. 103–109). New York: Abrams. https://www.worldcat.org/title/stooges-the-authorized-and-illustrated-story/oclc/317383475

Bowe, B. J. (2009). Judas Priest: Metal Gods. Berkeley Heights NJ: Enslow. http://www.enslow.com/books/judas_priest/2814

Matheu, R., & Bowe, B. J. (Eds.). (2007). CREEM: America's only rock 'n' roll magazine. New York: Collins. https://www.worldcat.org/title/creem-americas-only-rock-n-roll-magazine/oclc/608494813&referer=brief_results

Select Refereed Journal Publications

Blom, R., Bowe, B. J.  & Davenport, L. D. (2020) International Expansion of the Accrediting Council on Education in Journalism and Mass Communications (ACEJMC). International Communication Gazette. https://doi.org/10.1177/1748048520926654

Bowe, B. J., Kjesrud, R. & Hemsley, P. (2020) Improving inquiry questions to foster critical thinking and reflective practice in a journalism capstone. Journalism & Mass Communication Educator. https://doi.org/10.1177/1077695820906359

Bowe, B. J., Blom, R. & Davenport, L. D. (2019) Journalism and Mass Communication Capstone Courses: Bringing it All Together? Communication Teacher. https://doi.org/10.1080/17404622.2019.1630656

Bowe, B. J., Gosen, J. & Fahmy, S. (2019) Personal Choice or Political Provocation: Examining the Visual Framing and Stereotyping of the Burkini Debate, Journalism & Mass Communication Quarterly. https://doi.org/10.1177/1077699019826093

Bowe, B.J. (2019) Separating real from fake: Helping students understand journalism with the Frayer Model. Communication Teacher. https://doi.org/10.1080/17404622.2019.1575971

Blom, R., Davenport, L. D. & Bowe, B. J. (2018) Accrediting Council on Education in Journalism and Mass Communications (ACEJMC) Accreditation: Quality or Compliance? Journalism Studies. https://doi.org/10.1080/1461670X.2018.1526641

Hoewe, J. & Bowe, B. J. (2018) Magic words or talking point?: The framing of "radical Islam" in news coverage and its effects. Journalism. https://doi.org/10.1177/1464884918805577

Bowe, B. J. (2017) Permitted to Build? Moral Foundations in Newspaper Framing of Mosque-Construction Controversies. Journalism & Mass Communication Quarterly. https://doi.org/10.1177/1077699017709253

Pintak, L., Bowe, B. J. & Nazir, S.J. (2016) Mediatization in Pakistan: Perceptions of Media Influence on a Fragile Democracy. Journalism. https://journals.sagepub.com/doi/abs/10.1177/1464884916663624

Wohn, D. W. & Bowe, B. J. (2016). Micro Agenda Setters: The Effect of Social Media on Young Adults' Exposure to and Attitude Toward News. Social Media + Society. January-March 2016, 1-12. https://doi.org/10.1177/2056305115626750

Bowe, B. J. & Hoewe, J. (2016) Night and Day: An illustration of framing and moral foundations in the Oklahoma Sharia amendment campaign. Journalism & Mass Communication Quarterly 93(4), 967-985. https://doi.org/10.1177/1077699016628806

Bowe, B. J. & Makki, T. W. (2015) Muslim neighbors or an Islamic threat? A constructionist analysis of newspaper coverage of mosque controversies. Media, Culture & Society 38(4) 540–558. https://doi.org/10.1177/0163443715613639

Bowe, B.J. & Wohn, D.Y. (2015) Are There Generational Differences? The Relationship Between Social Media Use and Perceived Shared Reality In Proceedings of Social Media & Society 2015. New York: ACM Press. https://doi.org/10.1145/2789187.2789200

Bowe, B. J., Fahmy, S., & Matthes, J. (2015). U.S. Newspapers Provide Nuanced Picture of Islam. Newspaper Research Journal 36(1), 42-57. https://doi.org/10.1177/073953291503600104

Carpenter, S., Hoag, A., Grant, A. E., & Bowe, B. J. (2014). An examination of how academic advancement of US journalism students relates to their degree motivations, values and media use. Journalism & Mass Communication Educator 70(1), 58-74.https://doi.org/10.1177/1077695814551834

Hoewe, J., Bowe, B. J., & Makhadmeh, N. (2014). Broadcasting sharia: American TV news' illustration of social identity and the emergence of a threat. Journal of Media & Religion 13(2), 67-81. https://doi.org/10.1080/15348423.2014.909195

Blom, R., Carpenter, S., Bowe, B. J., & Lange, R. (2014). Frequent Contributors Within U.S. Newspaper Comment Forums An Examination of Their Civility and Information Value. American Behavioral Scientist. https://doi.org/10.1177/0002764214527094

Bowe, B. J., Oshita, T., Terracina-Hartman, C., & Chao, W. C. (2014). Framing of climate change in newspaper coverage of the East Anglia e-mail scandal. Public Understanding of Science. 23(2), 157-169.  https://doi.org/10.1177/0963662512449949

Bowe, B. J., Fahmy, S., & Wanta, W. (2013). Missing religion: Second level agenda setting and Islam in American newspapers. International Communication Gazette, 75(7), 636–652. https://doi.org/10.1177/1748048513482544

Ph.D., Michigan State University

M.S., Grand Valley State University

B.A., Grand Valley State University

A.A., Grand Rapids Community College
Research Interest
Media framing

Agenda setting

Journalism curriculum design, assessment, and accreditation

Western media coverage of Islam and Muslims

Popular music

Punk rock