Thanks to the generosity of our donors, AUC is creating change every day.
Meet Our Donors
The American University in Cairo prides itself in having generous friends and donors who understand and value the importance of education that AUC provides its students. With the encouragement and support of our donors, we are able to inspire and make an invaluable difference for the AUC community and beyond. 
Tarek Ragheb knew growing up the hardships and sacrifice parents go through to secure a decent living for their family. His father, Mohamed Ragheb, made sure he and his two siblings knew the true value of life. For this reason, Ragheb honored his father, renowned Egyptian artist and painter, by creating the Mohamed Ragheb Scholarship in Arts at HUSS.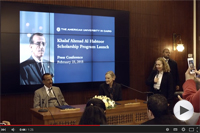 "It is only through the light of education that we can overcome the darkness in the world... I am a believer in the value of education and its ability to transform the world," said Khalaf Ahmad Al Habtoor, longtime supporter and friend of AUC, and owner and chairman of Al Habtoor Group in the United Arab Emirates. Watch video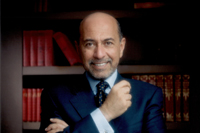 When Shafik Gabr turned 16 years old, he made an agreement with his father to give him a loan during his first year at AUC, and he promised that if he did not manage to get a scholarship, he would have to pay him back. After endless working nights, Gabr managed to get a scholarship and continue his education at AUC to become the successful business guru he is today. Read more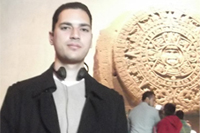 In the fiscal year 2014, 45 percent of the amount of money donated to AUC was given by alumni and around 76 percent of our donors are alumni. One notable example of a loyal and successful alumnus, who makes us proud of the type of education we offer our students, is Ibrahim Youssef '07. Read more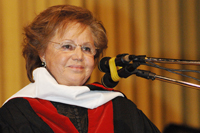 Investing in the students of AUC today means investing in the future of the Middle East, in the leaders of tomorrow and in a community of well-rounded people ready to give back to their society, said Suad Juffali Hon LHD, AUC advisory trustee and longtime supporter of AUC. Read more
Whether you got the chance to meet him in person or just hear about him, John D. Gerhart's name has always been associated with philanthropy, civic engagement and community service learning. His support and love for AUC is sustained to this day by his wife and lifelong partner, Gail Gerhart. Read more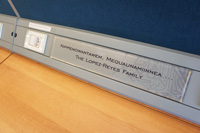 Testimony from former study-abroad student, Eduardo J. Lopez-Reyes, who came to study Arabic at AUC in 2006. Lopez-Reyes has supported AUC's third annual Benefit Dinner under the theme AUC: Inspiring Women, and has named a study table at the AUC Library and a seat at the Bassily Auditorium at AUC New Cairo. Read more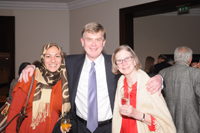 Donor-Student Connection 
View Photos
Thankful for her experience at AUC, Farah Diab and her father Shokry wanted to provide a female student from a low-income family outside of Cairo with the same learning opportunities she had at AUC. Diab explained that she and her father are both inspired by the saying, "If you educate a man, you educate an individual, but if you educate a woman, you educate a family (nation)." Read more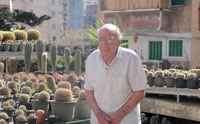 "I have no doubt and I have full confidence that AUC will take care of my plants, even better than me, and I am positive [people at the University] will make them flourish," said Saad El Din Al Rakshy, professor of dairy microbiology at Alexandria University. Al Rakshy, who served as a consultant to the Food and Agriculture Organization of the United Nations, provided AUC with a rare collection of more than 1,000 cactus plants of different sizes and types. Read more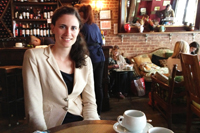 Intrigued by the Leadership for Education and Development program at AUC, Anna Irwin decided to support select graduates by creating the Lead On program, a one-year post-graduation internship at a local nonprofit with additional program enrichment and mentorship. Read more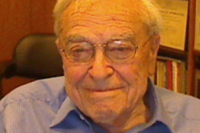 L. John Martin, who has supported the University since 1980, is one of the many dedicated alumni who will never forget spending a portion of their formative years at AUC. While it has been more than 65 years since Martin was a student at AUC, his long-standing commitment, loyalty and support to his alma mater have not faded. Read more
Surrounded by great monuments, scholars and researchers studying in Cairo have an unparalleled opportunity to unveil the creativity of Islamic art and architecture. Impassioned by the significance of this dynamic field, Nadia Niazi Mostafa, friend of the University and parent of an AUC alum, has been supporting the study of Islamic art and architecture at AUC for more than a decade. Read more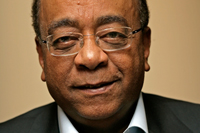 A true philanthropist committed to supporting education, Dr. Mo Ibrahim, AUC trustee and founder of the Mo Ibrahim Foundation, develops and supports programs that help advance strong leadership and good governance in Africa. Read more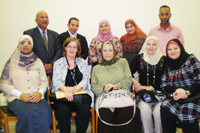 With a firm belief that the key to student success in higher education begins with excellent primary and secondary school teachers, ExxonMobil Egypt has partnered with the Graduate School of Education to support teacher training across Egypt. Read more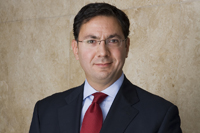 Ahmed Badreldin, senior partner and co-head of Large Cap Private Equity at The Abraaj Group, is a proud member of AUC's Class of 1996. "AUC provided me with the foundation on which I have been able to build my career," he said. Read more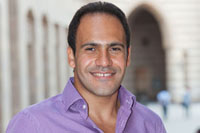 Nader Ismail '03, a physics major, may have graduated from AUC, but he has never truly left. As a loyal supporter, Ismail is indeed grateful for his valuable education. He considers himself a proud member of the AUC family and is adamant about the importance of supporting his alma matter. Read more